Best Glamping in British Columbia
With all the stresses of COVID-19 we thought it would be nice to counteract them with something to get excited for! We are preparing and looking forward to hosting guests this summer, but until it's safe, we hope we can help share some content that provides people with some relief, excitement, and hope during this difficult time. We've added two spectacular new products for you to enjoy in 2020. We've combined soft and hard adventure to satisfy adventure seekers of all types. Check it out!
Camp like never before — this. is. Glamping! Introducing the Siwash Star Camp™! Here, you have all the comforts of a luxury resort, mixed with raw wilderness; perfect for those yearning for a taste of soft-adventure amid luxury.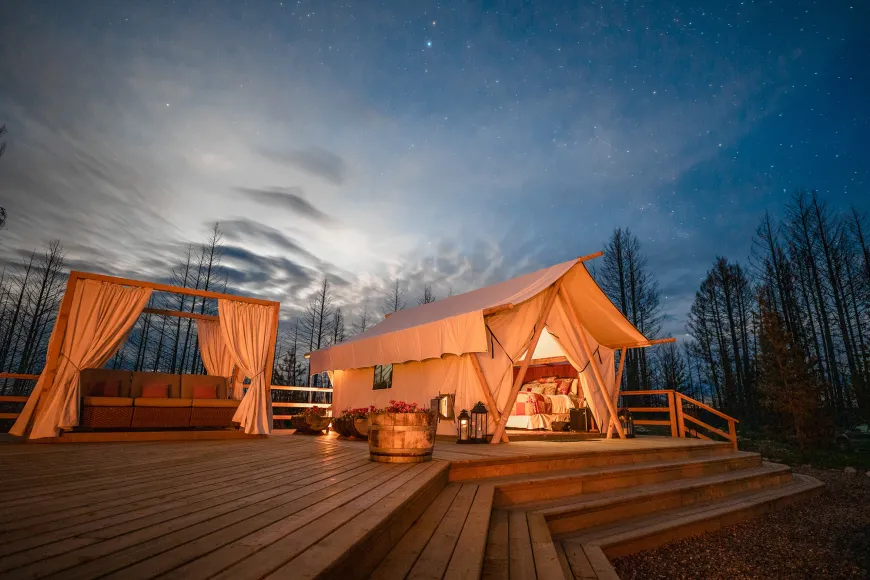 Take a Peek! Star Camp tents are spacious, luxurious, and cozy as can be. Each tent has a stove, a pullout couch, a full dresser, a mini fridge stocked with refreshments, and a king bed — one of the king beds can be converted into two singles if a family occupies the camp. A private, 3-piece, indoor bathroom is located just steps away from the tents.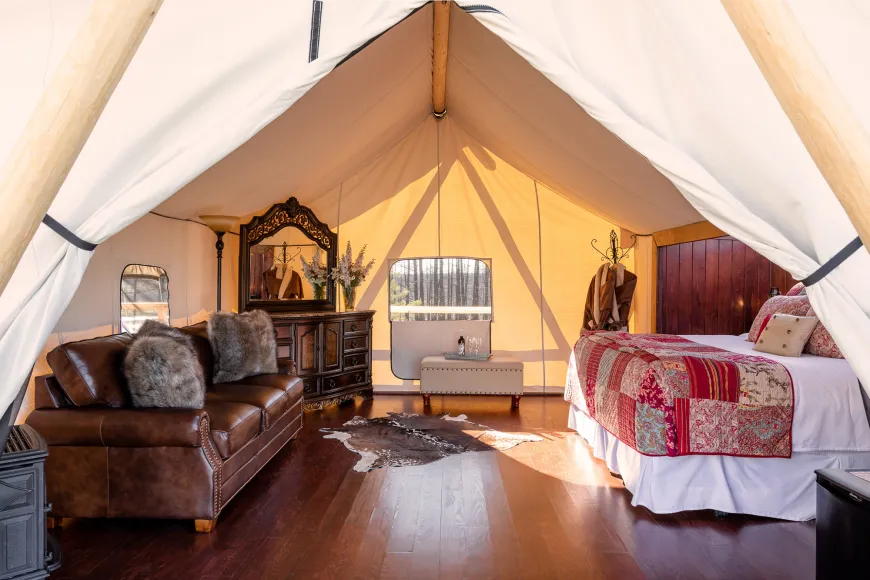 Stay tuned for our next Newsletter featuring the elements of the Siwash Star Camp™!