The 2017 Wildfire
Since the wildfire, Siwash Lake has become a powerful oasis. In the spirit of renewal following a forest fire, we forge ahead to share our story with guests from around the world, while taking our offerings of adventure to a newfound high. Our passion and reverence for Mother Nature, and our deep connection to the land, have always created intrigue for the place. As a result of the wildfire, this resort is now, more than ever, a unique and enchanting destination. Here's how it happened...
The summer of 2017 went on record as British Columbia's worst ever for wildfires. Low humidity from excessively dry weather was intensified by a heat wave that kept temperatures consistently over 30 degrees Celsius. Wildfires were sparked primarily by lightening strikes or humans, and then whipped up by excessive winds—rapidly burning out-of-control and consuming pristine forests, wildlife habitat and human-built structures.
These fire storms lead to a flurry of evacuation alerts, orders, and the declaration of a provincial state of emergency by the Government of British Columbia that extended from July 7th to September 15th. In particular, the Elephant Hill Wildfire wreaked havoc.
Displaying complicated and aggressive fire behaviour, it grew to 475,000 acres and burned out-of-control for over two months.

It confounded the people operating within BC's Wildfire Services, who were tapped out for resources and badly disorganized. Unable to stop or alter the course of the fire, they resorted to working on its flanks and trying to protect values in its path. The leading head of the fire was left untended a lot of the time.

Through lack of planning, and with no integrated command, structure protection was ineffective in the large wilderness areas surrounding Siwash. The BCWS passed over many an opportunity to put the fire out and/or mitigate its destructive path.

Much to the angst of the local population, controlled ignition—back burning—was used as a primary defense against the fire, which often lead to stressful situations where human structures and even more precious green forest and wildlife habitat, succumbed unnecessarily to flames. Mother Nature eventually put the fire out in late September.
Against the will of Civil Authorities, and in the absence of assistance from government agencies, the general manager of Siwash and her valiant team stayed to fight the fire.
They had a strategic, well-rehearsed plan in place and a reliable safety zone. With help from four, free-lance, wildland structure firefighters, the goal was to save the land, buildings, and creatures of Siwash.

An epic fight ensued, for Siwash was hit full on by a Rank 6 conflagration—the most extreme of all forest fires.

Everyone survived, including all the animals, and this hardy group of souls saved the core of the operation. At least 160 acres of verdant, pastoral land that fan out from a sky-blue lake remain untouched at the home base, along with many others areas of lush green refugia (areas that escaped the flames). Although the surrounding landscape is now transformed, and some signature structures succumbed to the flames (including all the canvas cabins and beautiful ridge-top Pavilion), the heart and soul of Siwash prevails.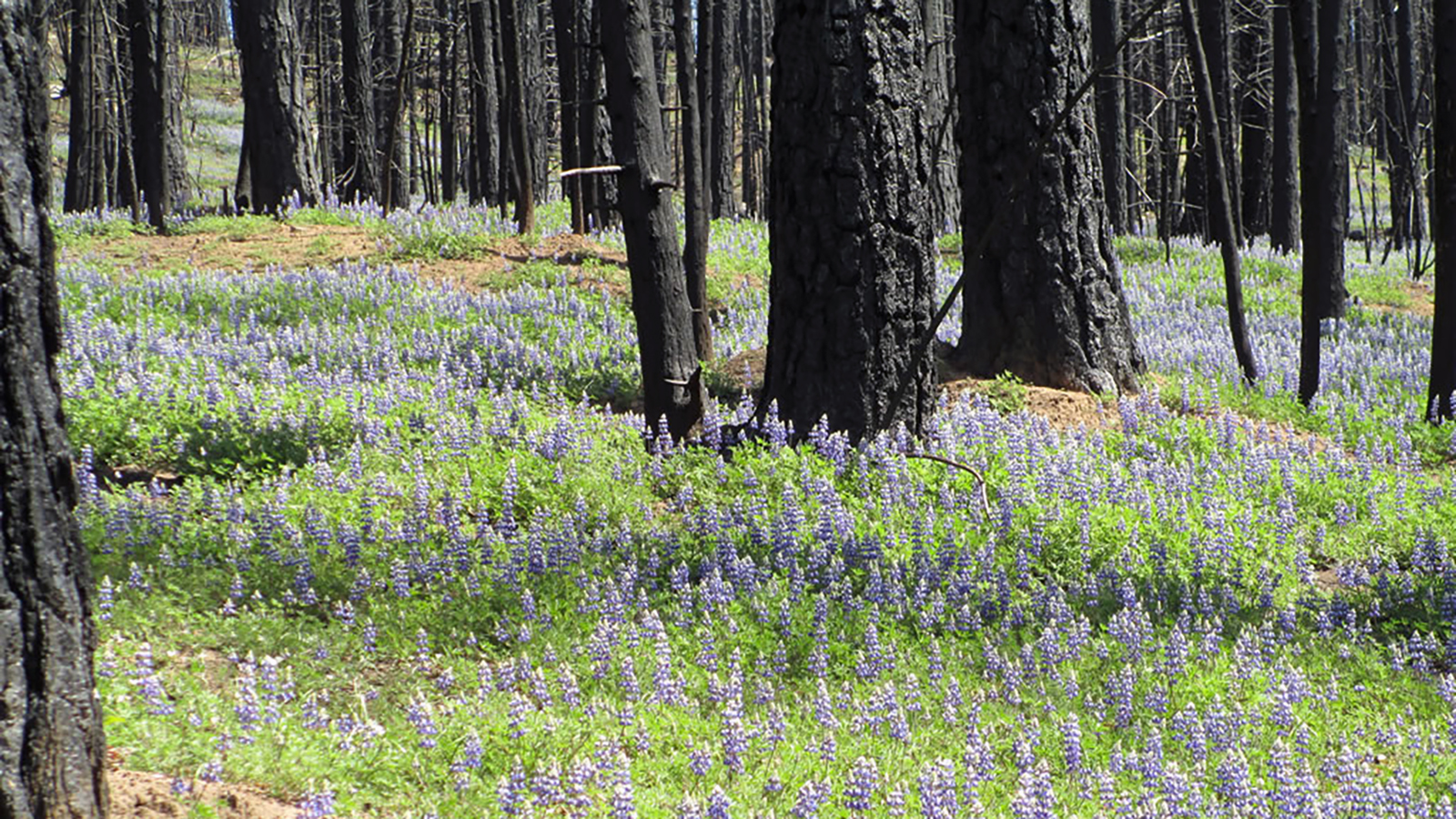 With Sage-like Presence, Peace & Tranquility Has Returned to Siwash Lake.


Sacred places on the range somehow endured the inferno—river swimming spots, waterfalls, and rolling meadows for canters on horseback—now they are glorious havens of green amid a striking, black forest.

The barren, ebony trunks of burnt trees stand like a sea of lonely sentinels, a snag forest of silent spirits that links to past grandeur and summons regeneration all in one. It whispers of majestic, old growth fir forests that reigned for hundreds of years.

As the land repairs and renews, these burned trees provide sustenance and shade for new growth, and habitat for transitional species. Their root systems entwine beneath an ashen forest floor, helping to reinforce post-fire hydrophobic soils.

On Saturday afternoon, August 12th, 2017, my beloved Siwash was hit by one of Nature's most powerful forces. The leading front of the Elephant Hill forest fire rolled in from the south, puffing out huge columns of smoke, roaring and groaning and making a loud whirring noise like a giant helicopter. It was in its most aggressive state, whipped up by the winds and displaying extreme Rank 5 and 6 fire behaviour.

Three flanks came at Siwash from the west, east and south. Amid the old growth fir and our main entrance across the lake, they came together as one massive front, which then began to crown and torch into a terrifying wall of fire several hundred feet high, sweeping around both sides of the lake. As it moved, it gained in speed and fury.

Giant flames running along the Ridge laid over in the wind and licked our side of the lake. The air got thick with soupy, black smoke and it became dark as night. Spewing thousands of red hot coals, an ember storm came at us horizontally like a raging blizzard.

Spot fires began popping up in the home meadow. We were surrounded. The force of the fire was generating gusts in excess of 80 kilometres per hour. This inferno lasted for five hours.

There was zero assistance from government agencies; no bombers, no helicopters or ground crews.

Undaunted, our group of nine faced that fire to defend the structures and animals. We mustered in our irrigated safety zone in front of the Ranch House, our horses standing calmly in the meadow beside us. We were ready. We had a solid plan. And we were going to stick to it.

Myself and my son were assisted by our very brave, dedicated Siwash manager and two loyal employees. The five us had been preparing together since we were put on evacuation order prior to the fire.

For the week leading up to the fire, we trained with Quintech Fire Services commander and his three professional fire fighters. I had called Quintech in to help when I realized that we were going to get no action at all from the Wildfire Management Branch.

These four men had our backs, and they brought with them many years of wildland fire fighting and structural protection expertise; together, we did our very best to kick that fire's butt.

Sadly, we lost the Pavilion and three Canvas Cabin guest tents. We had set a skookum sprinkler system on the Ridge and had logged, limbed and irrigated. But our initial plan of having a team of fighters on the Ridge, and a team at the Ranch, was adjusted so that all of us would defend at the Ranch because it was so unsafe to have guys up at the Pavilion in Rank 5/6.

Otherwise... it was an epic save! We defended the Ranch with all our might. Fires were erupting all around, under the Ranch House porch, by the fuel tanks, next to the barn. The garden shed and greenhouse went up in flames in a matter of seconds.

We had some very tense moments with hoses getting burnt and leaking water. But all nine maintained their cool and stuck to their assigned tasks. There were some genuinely heroic measures and brilliant problem solving in the midst of it all.

This morning, as I write from my desk in the Ranch House office, the horses are grazing outside. The pigs and chickens are happy in the outbuildings behind the barn, which is also untouched. The entire staff camp is intact, including the staff house, as is the hay shed. Miraculously, two important resort infrastructure buildings on the Ridge, the mechanical building and the wash house, also survived unscathed.

Had we have left, as authorities had instructed, the entire place would be in ashes.

In the aftermath, we are exhausted and dealing with the grief of losing our beautiful Pavilion, guest tents and a lot of the surrounding forest. There isn't a fence left standing on the place. But there are pockets of green here and there, much of the aspen groves have survived, fish are rising in the lake, and our resident bald eagle just soared by...

A gripping, on-site account of how the leading front of the Elephant Hill Wildfire hit Siwash full on, as told by the general manager
---