Unique Dining Venues Siwash Lake Wilderness Resort & Luxury Ranch
Re-discover the lost art of dinner conversation with formal family-style dining or private placements in the great outdoors. 'Alfresco' fine dining features the Classical Elements: Earth, Water, Air & Fire.

Relax and rediscover the lost art of dinner conversation amid Nature, with fine linens, candle light and bottomless glasses of award-winning British Columbia wine.

Dining settings at Siwash revolve around four distinct themes of the Classical Elements:

Earth, Water, Air and Fire

.

Most often, we serve meals alfresco in the great outdoors with each party of guests having a private, separate table.

On the very odd occasion when the weather is inclement, cuisine and camaraderie unite when we revert to family-style meals in the main Ranch House formal dining room. This provides a wonderfully warm dining ambiance with a large table that seats up to three families together.


Siwash food and beverage service begins before breakfast each morning, when a wake-up tray will be placed by your suite door, brimming with home baked muffins and your choice of freshly brewed tea or coffee.

Breakfast is served between 9-10am daily with guests' choice of the daily cooked breakfast, or self-serve lighter fare—or any combination of it all, so that guests may personalize their breakfast experiences.

Lunches feature nourishing homemade soups, pastas, pizzas, and main dish salads, with breads still warm from the oven. Gourmet picnics can be tucked into saddle bags and enjoyed on the banks of a meandering river.

After your fill of action in the great outdoors, enjoy chef's daily hors d'oeuvre. Dinners are leisurely three-course, culinary adventures, generally served on the Ranch House fine-dining deck. During the summer, we sometimes do a casual cookout on the outdoor grill overlooking Siwash Lake, where chef will barbecue specially marinated ranch beef or pork.

The campfire is always burning and the highlight for children is the nightly marshmallow roast!

Dining Settings

---

Elegant dining amid Nature, inside & out
Indoor family-style communal dining
Outdoor separate table dining
Family-friendly—kids can play nearby, between courses
Romantic table settings for special occasions
Campfire is always burning
Set mealtimes revolve around activity schedule
In-suite morning coffee service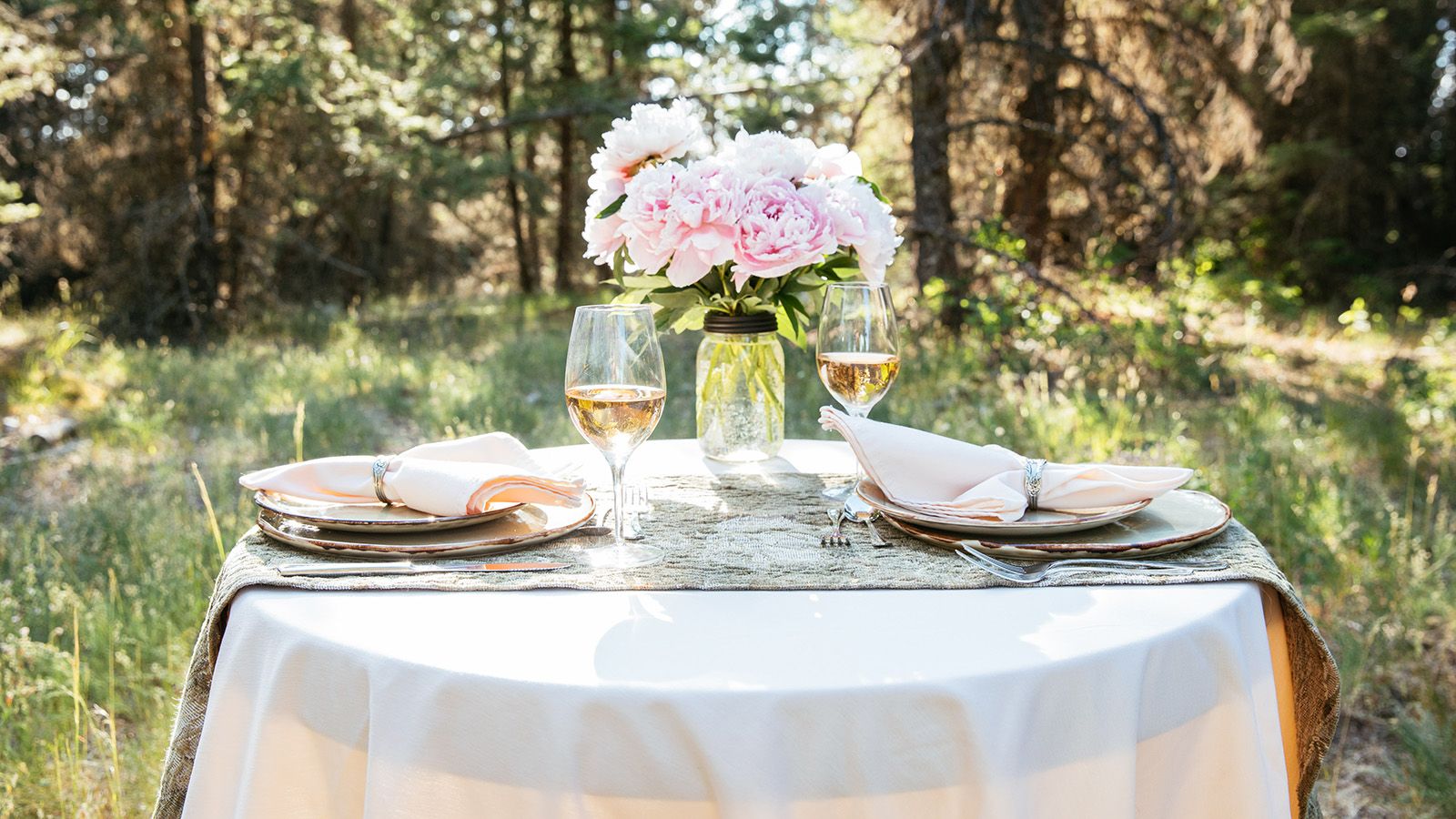 Open Air Fine Dining

---




Alfresco dining in a grassy clearing or on a private balcony overlooking the lake is a special treat for couples taking romantic holidays, for anniversary celebrations and for honeymoon vacations. Families will also enjoy feasting together in the great outdoors.

Set with lavish attention and surrounded by Nature, these inspired environments are extravagance amid the wilderness!

Where ever you may dine at Siwash, we promise the setting will be distinctive, and the food extraordinary.







---