Luxury Wilderness Lodge Accommodations
Fine Canadian glamping and guest ranch accommodations can be found at Siwash Lake, where this intimate luxury eco lodge hosts only 12-16 guests to ensure an ultra-private resort experience in the remote wilderness of BC.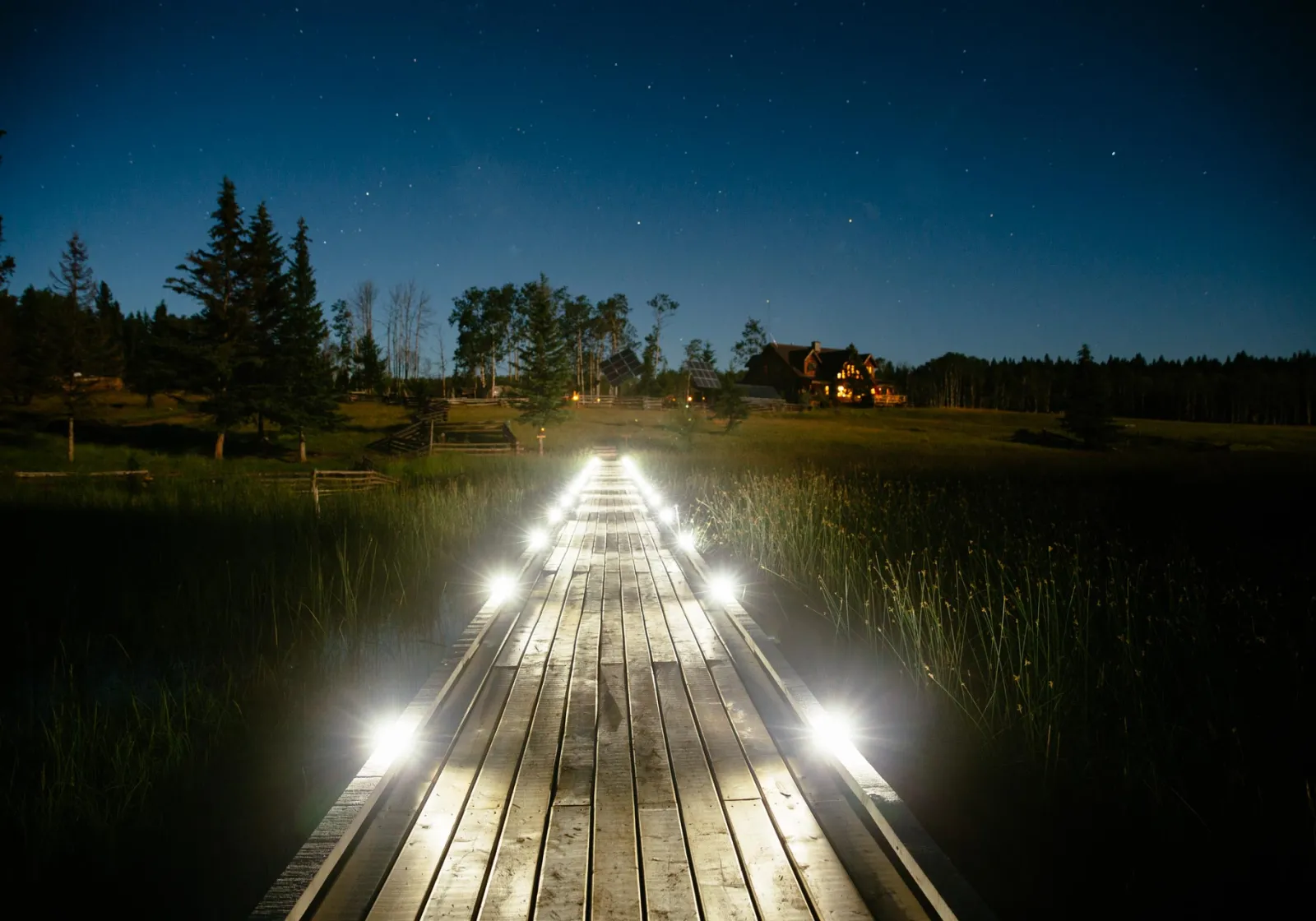 Luxury Eco Retreat


As one of BC's most show-cased wilderness resorts, and Canada's top luxury ranch, this National Geographic honoured eco lodge features accommodations close to Nature with unexpected comforts in a remote wilderness setting.

This spectacular hideaway is a lush, verdant oasis teeming with new growth; harmonizing with the stark black forest beyond in a magical symphony of Nature. Guest accommodations are each designed to be in synergy with this iconic, regenerating landscape.

Our boutique resort is built in the backcountry using hand-hewn spruce logs and frontier-style white canvas, overlooking shimmering Siwash Lake. The place is off-the-grid and powered by the sun using photovoltaic solar energy.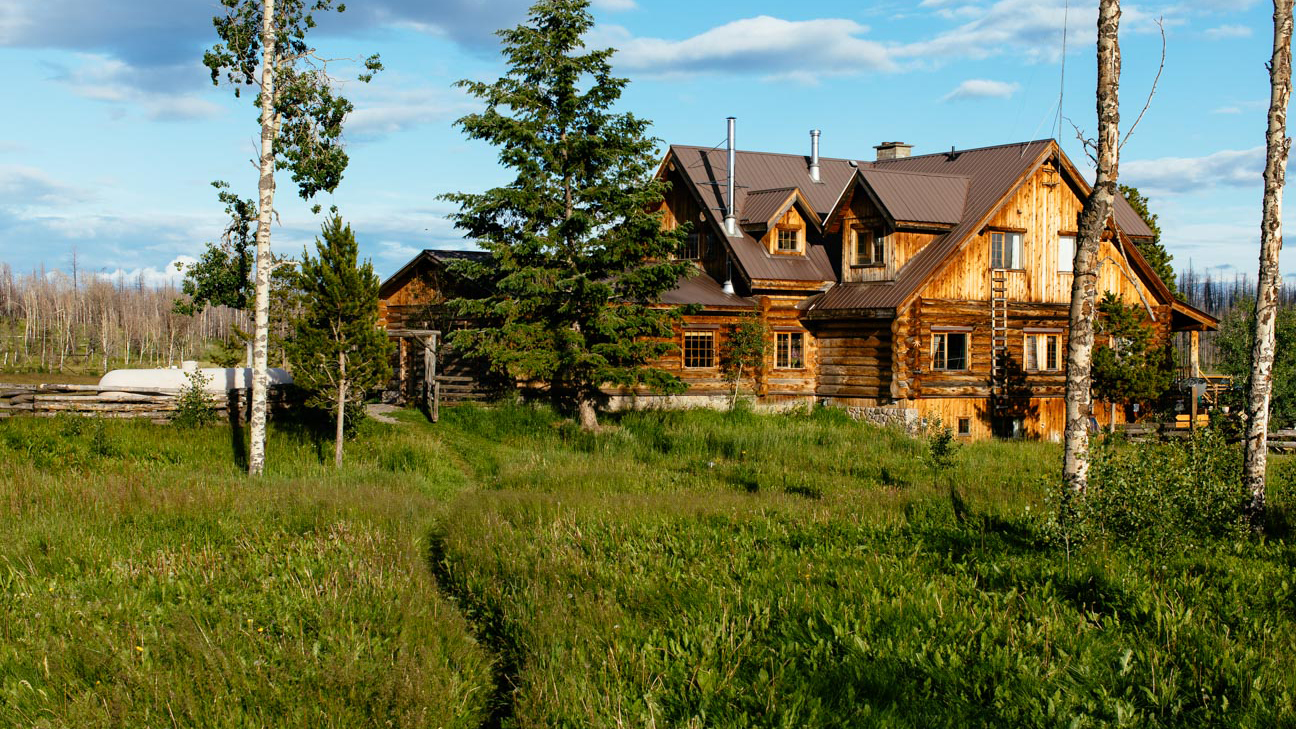 Off-Grid Accommodations

Guests can choose a lodge room in the warm and cozy main ranch house, try glamping in a luxury tent at Star Camp™, or ensconce in the loft of an authentic Cariboo log barn — each with private balconies so one can enjoy the world's clearest skies.

Move into your own outpost amid an enchanting ecosystem at Star Camp™, complete with a wood-fired cedar-soaker hot tub for a Deluxe Tent, and an outdoor shower for a Signature En-suite Tent. Lodge guests can curl up by the warmth of a massive river rock fireplace, and those staying in our heritage barn can watch the beautiful ranch horses gallop in from pasture to their corrals.

These are genuine wilderness lodgings with luxurious amenities where guests can feel royally pampered after a day of horse riding and adventure in the British Columbia heartland. Within honey-hued log walls or canvas beneath the stars, you'll enjoy a soul-pleasing blend of the rustic and the refined.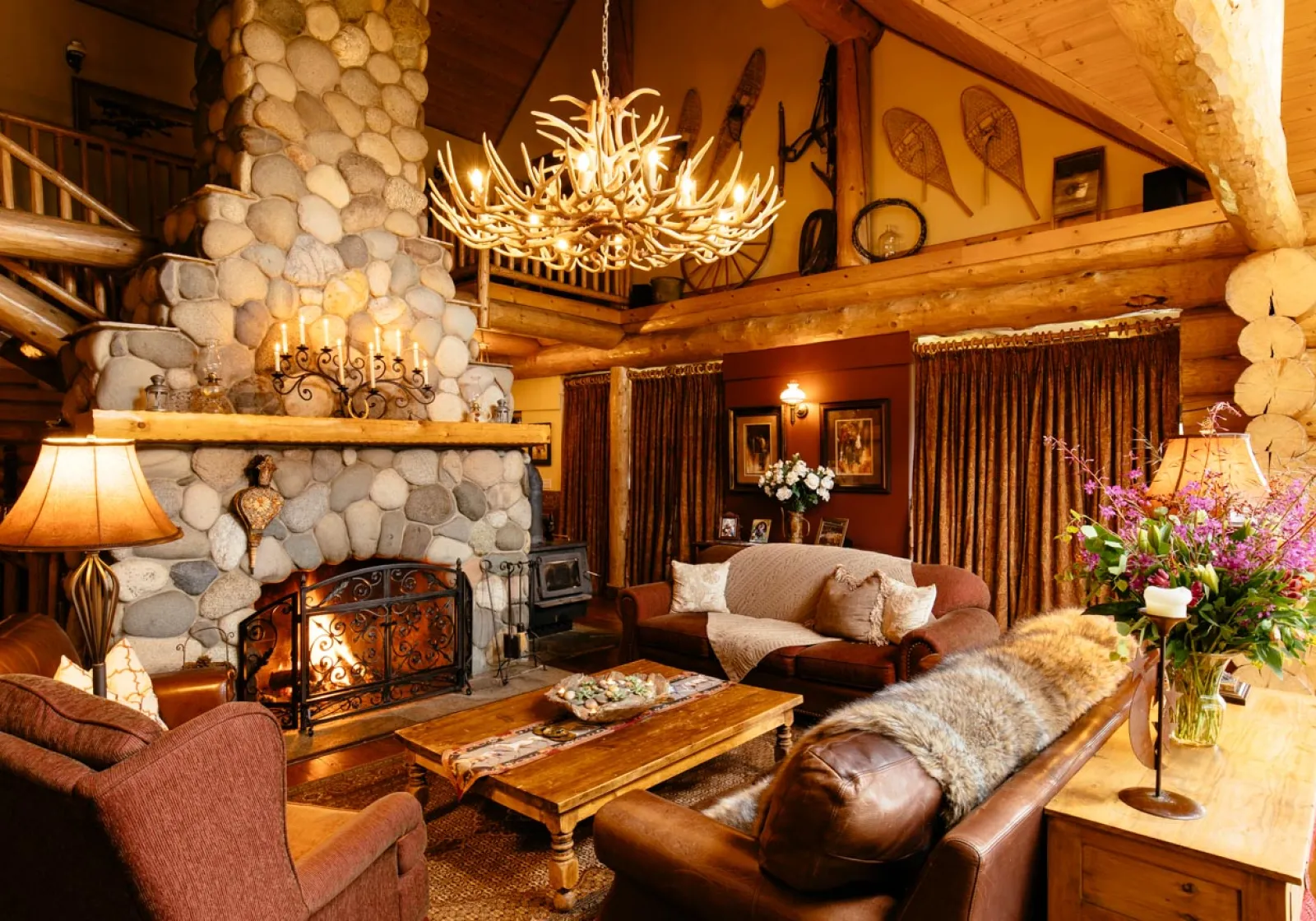 Rustic Elegance

The heart of this wilderness resort is a genuine working ranch — family run and established over 25 years ago. The 8,000 sq.ft. log ranch house is the main hub of the operation for guest dining and lounging. It features cathedral ceilings, antler chandeliers, and authentic western decor embellished with natural wildland treasures collected by the owners over the years. Off the second floor landing, doors open to the Siwash Lake ranch house suite, which has lodge rooms for hosting two to six guests.

The ranch's heritage barn offers lodging as well. The main level is used for storing western tack and equestrian supplies, while the historic hay loft has been lovingly renovated into a guest suite. With two separate sleeping areas and a sitting room, the loft is perfect for a young family or a couple who likes extra space and privacy. Known as the Cariboo loft suite, with horse corrals just steps away, it's the quintessential ranch accommodation — set amid a traditional enclave of ranch outbuildings, some of which are home to the hens that lay your breakfast eggs each morning.

LUXURY RANCH ACCOMMODATIONS >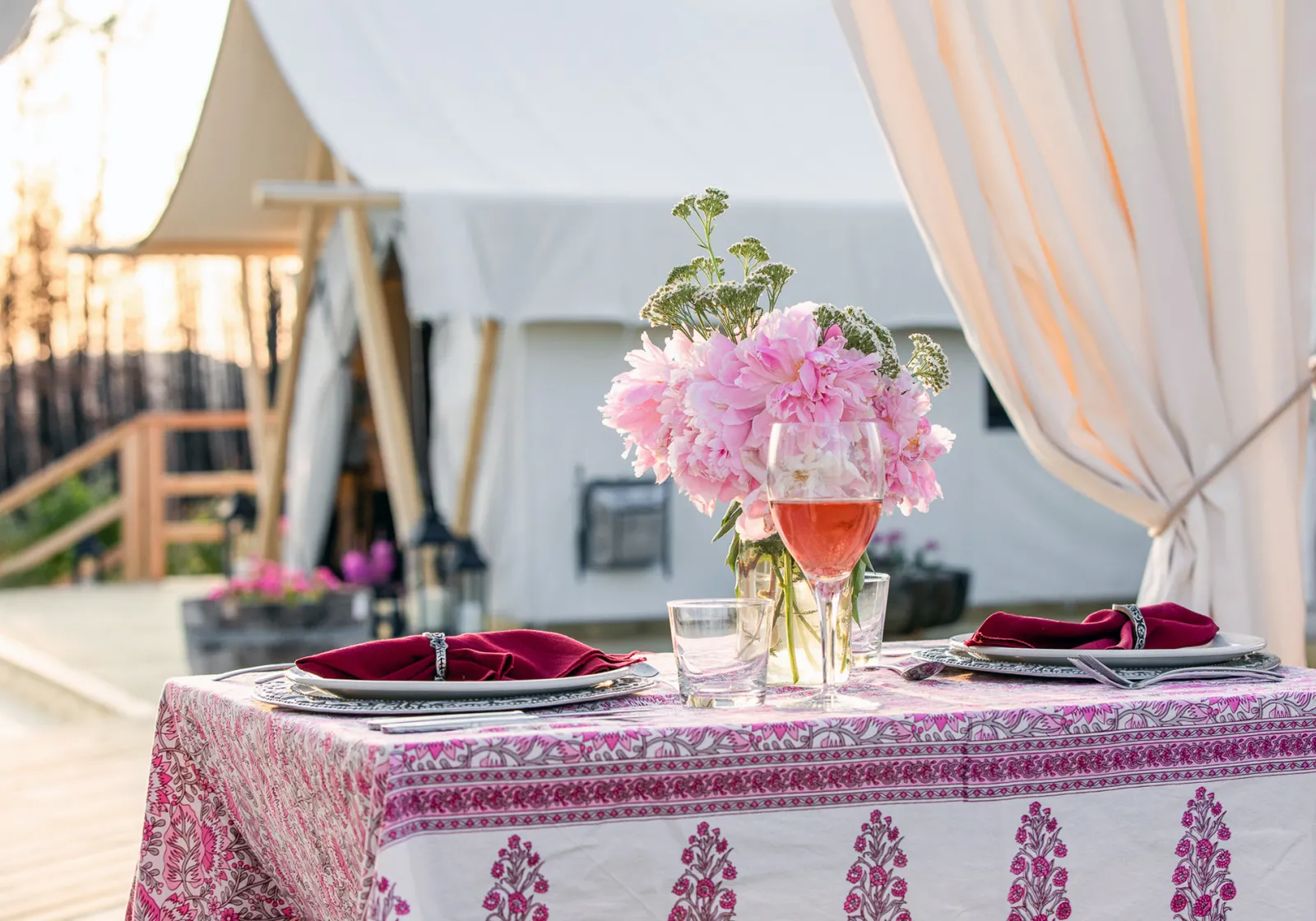 Intimate in Nature

Across the water from the lodge is a ridge of high ground that has panoramic views of the ranch pastures, the lake, and the wilderness beyond — a vibrant tapestry of ebony forest, golden grasslands, and pink fireweed — with snow-capped mountains standing like silent sentinels in the distance.

Indigenous people refer to the regeneration of the land following forest fire as the rebirth. Our new private camp is the Siwash Lake glamping experience reborn, and in creating it we took inspiration from Nature and the regenerating landscape.

Glamping atop the ridge at Siwash Lake offers you our custom-built luxury tents and world-class sky viewing experiences at the exclusive and intimate Siwash Lake Star Camp™

EXPLORE LUXURY TENTS AT STAR CAMP™ >


| | | |
| --- | --- | --- |
| | | |

A Private Refuge


We offer you fresh air and wide open spaces. Absolute peace and quiet. Full immersion within Nature. Experiences that are seldom replicated world-wide.

Here you have the opportunity to share quality time with your loved ones in a private and safe haven, free from the distractions of the modern world.

A retreat into the wild at Siwash Lake is for adventurous people looking for something completely different in a sophisticated, yet laid back environment with an intimate ambience. We give discerning travelers a distinctive, understated version of luxury that won't get in the way of the many meaningful experiences and powerful moments on offer at Siwash Lake.



| | | |
| --- | --- | --- |
| | | |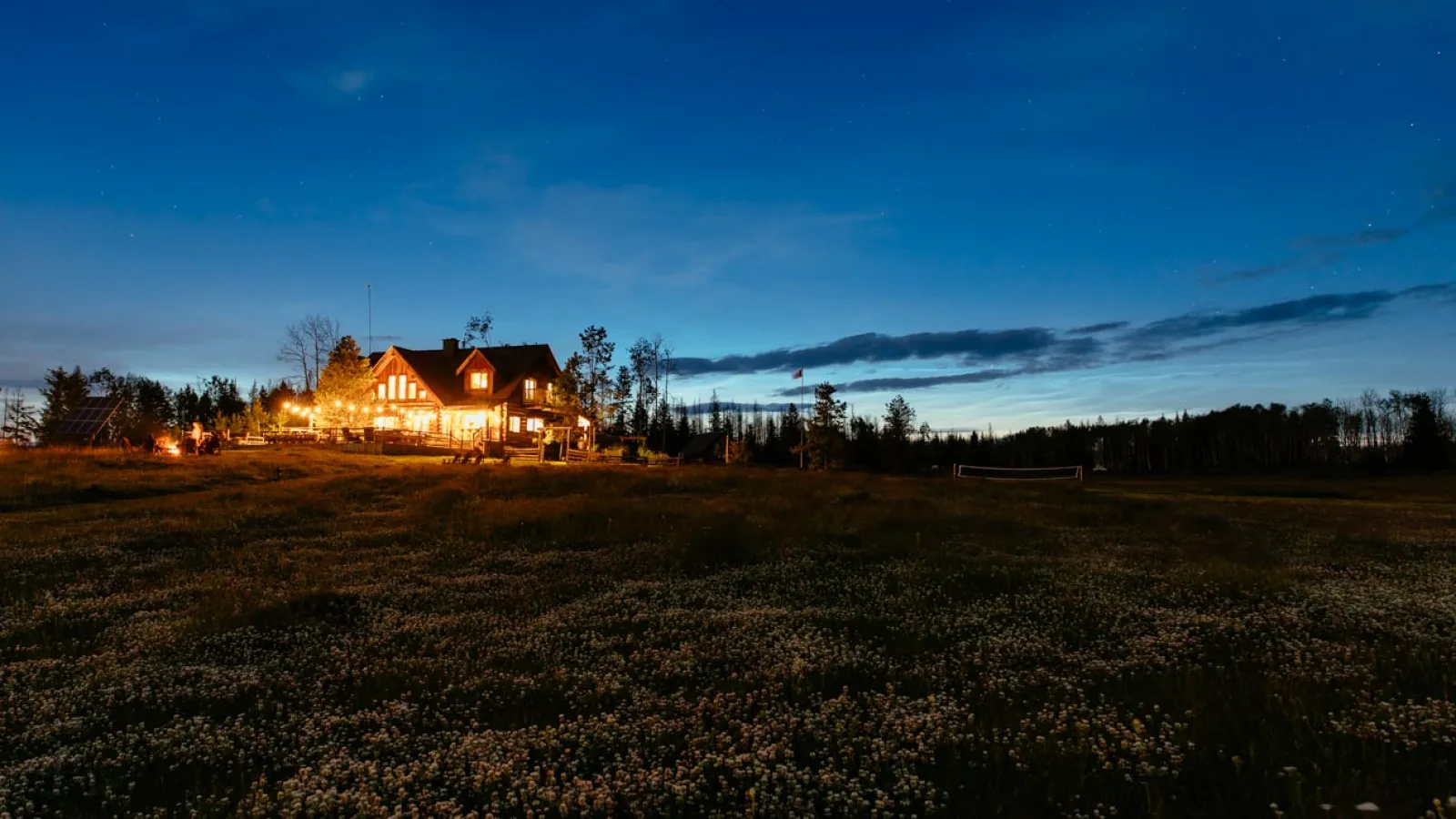 Wildland Hideaway

In this gorgeous wilderness setting, we welcome a maximum of 12-16 guests. We host no more than three or four separate groups at one time.

Siwash Lake is a boutique operation — specializing in world-class glamping; private, multi-generation group gatherings; vibrant, high-energy family holidays; and romantic adventures for couples.


Our unique accommodations are peaceful, wildland hideaways where you can unwind, rest and relax amid Nature.



VIEW RATES >


---