Fly Fishing Adventures
Siwash Lake is one of the best luxury fly fishing lodges in BC — fresh water fishing for 2-10lb. rainbow trout in the quiet solitude of our wilderness lakes and rivers

is the angler's ultimate fishing vacation.

In this secluded and peaceful setting, you'll be disturbed only by the splash of sporty, fat fish dancing on the end of your line.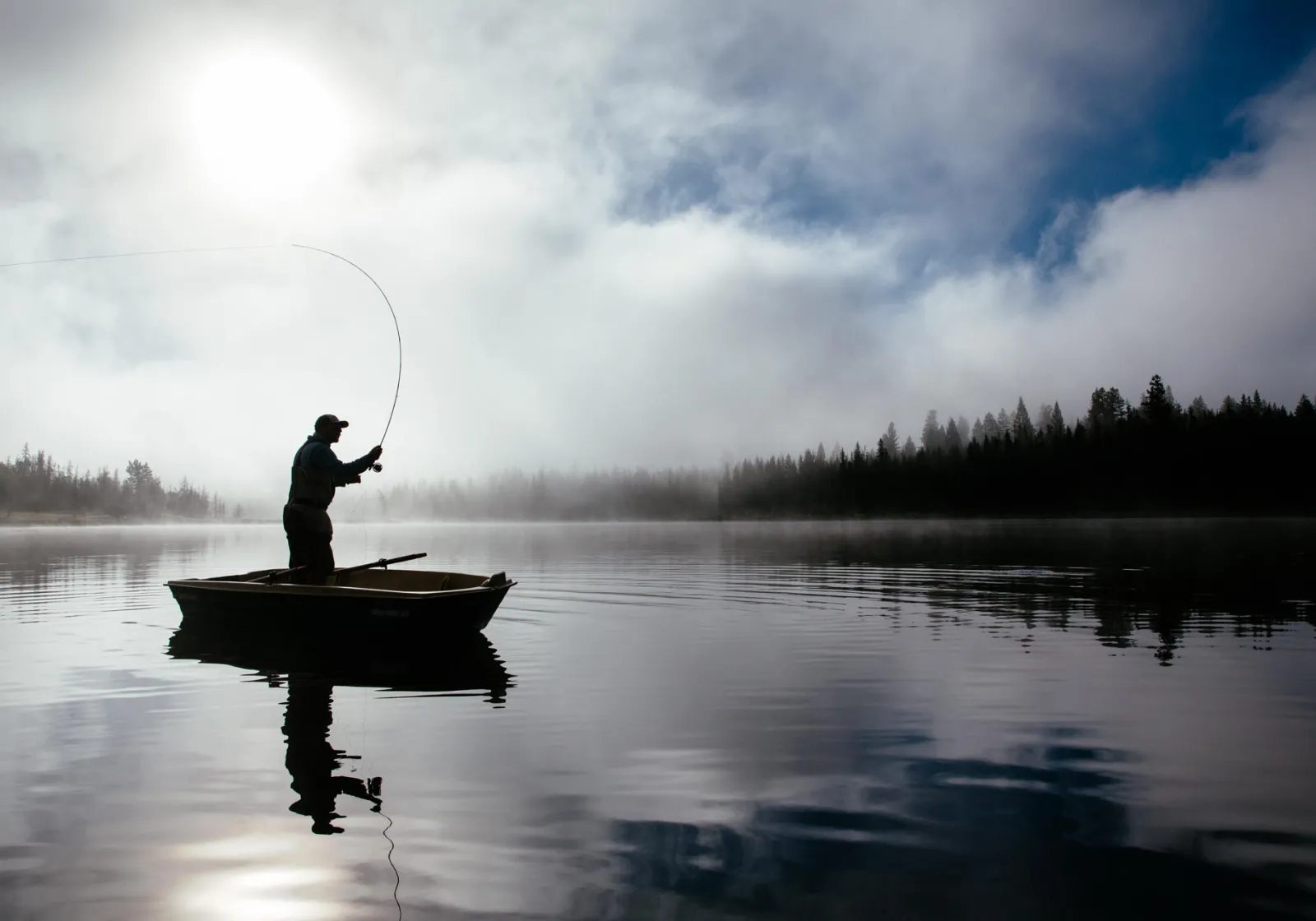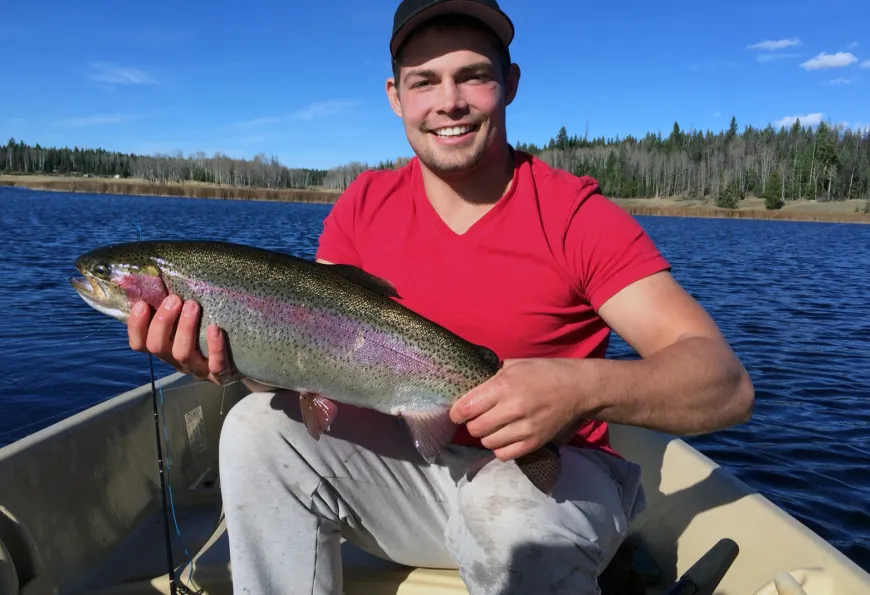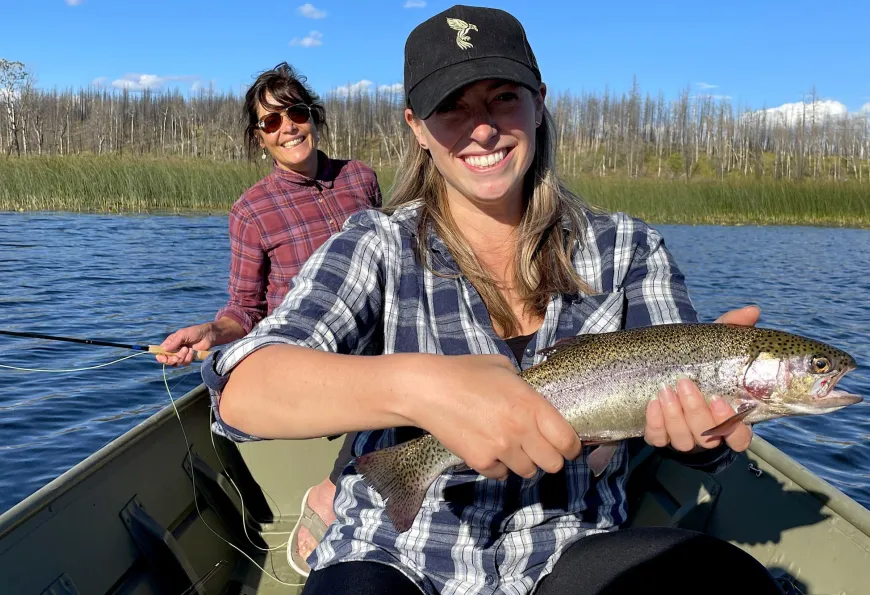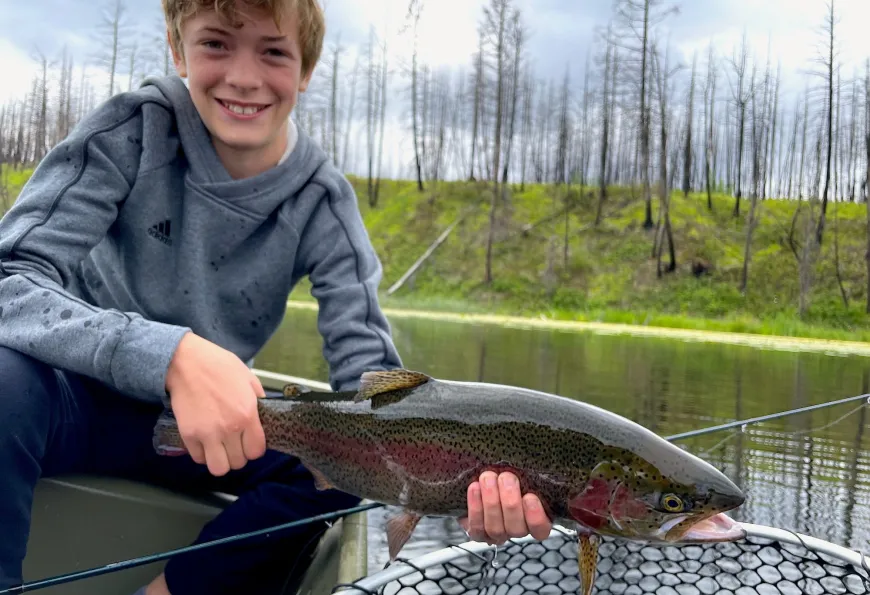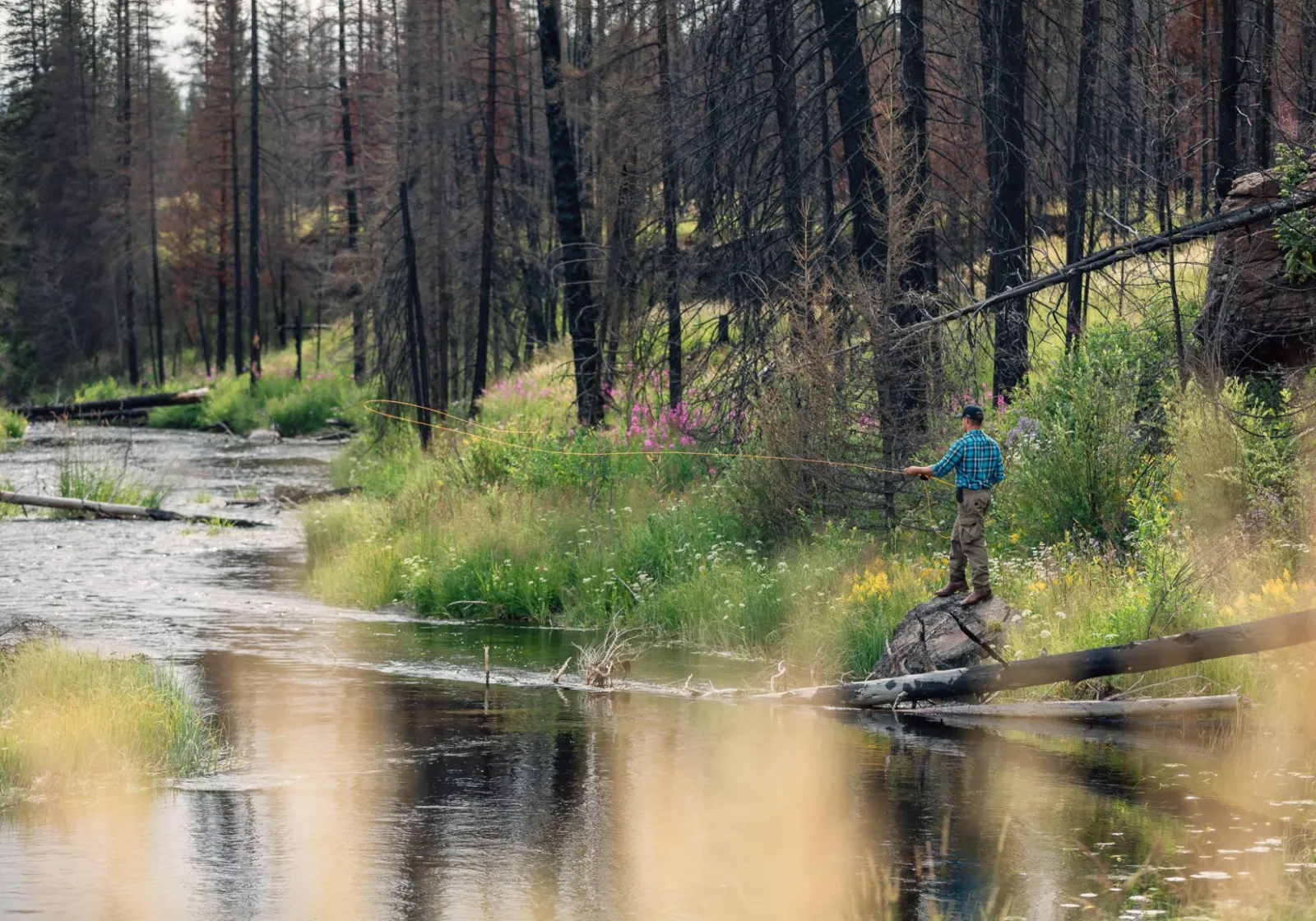 all guests interested in Fly fishing must do A half day Intro session with a guide.
After That, there is the option to fish unguided at anytime between dawn & dusk.
All fishing equipment is supplied by the resort including fishing licenses, boat, net, rods, reels, flies & waders for the river.
Catch & Release to protect wild stocks & future stores.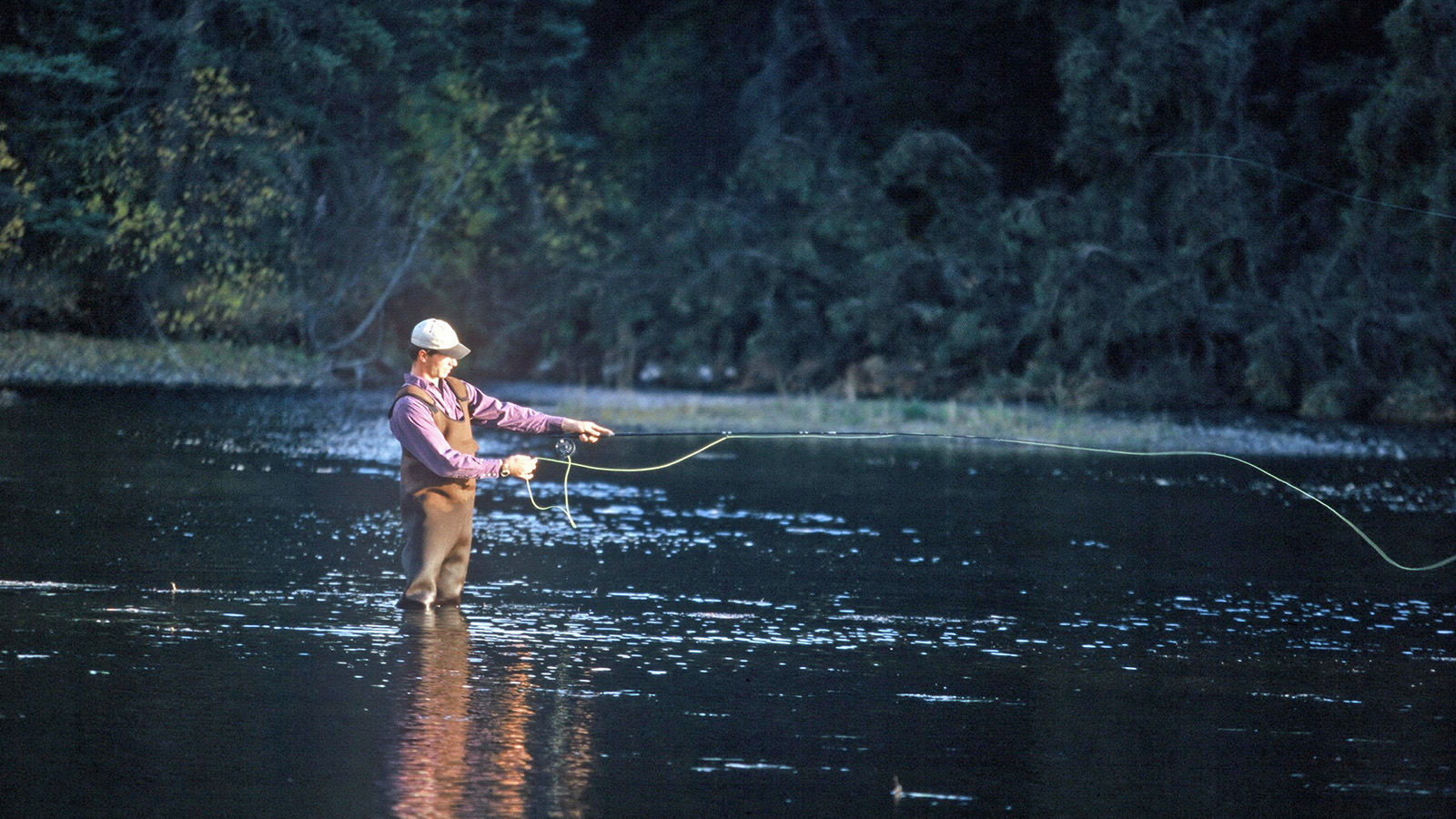 River Fly Fishing


The River Safari offers remote river fly fishing in the wild. And during our Waterfalls and Fire Ecology Hike™, there is the opportunity for both types of fishing in a beautiful volcanic lake and the river that flows into it — you can do traditional spin casting from shore and river bank, or fly fish — whatever your pleasure.

Wherever you are while on your Siwash Lake fly fishing holiday, your guide will help you "match the hatch" and perfect your dry fly and wet fly techniques, using both floating and sinking line.

All levels are welcome, beginner through advanced — and the one-on-one personal attention we're famous for ensures that the fishing is tailored for your specific wishes.



---