A Resort on Route to the Rockies | Getting to Siwash Lake
With 5-star resort accommodations halfway between Banff, Jasper and Vancouver, Siwash Lake is remarkably remote, yet easily accessible. Getting here is part of the adventure!



An oasis surrounded by burnt, silver-tipped forests and flanked by two meandering rivers, Siwash Lake is perched 3,600 feet above sea level, high atop a vast plateau that stretches from BC's coastal mountains to the foothills of the Rockies.

Grasslands roll gently between rugged canyons, where cowboys still tend to cattle on horseback and where swathes of pink fireweed make for vibrant days in the saddle. Arrive at Siwash Lake by air and you'll enjoy an eagle's view of this wild and remote setting.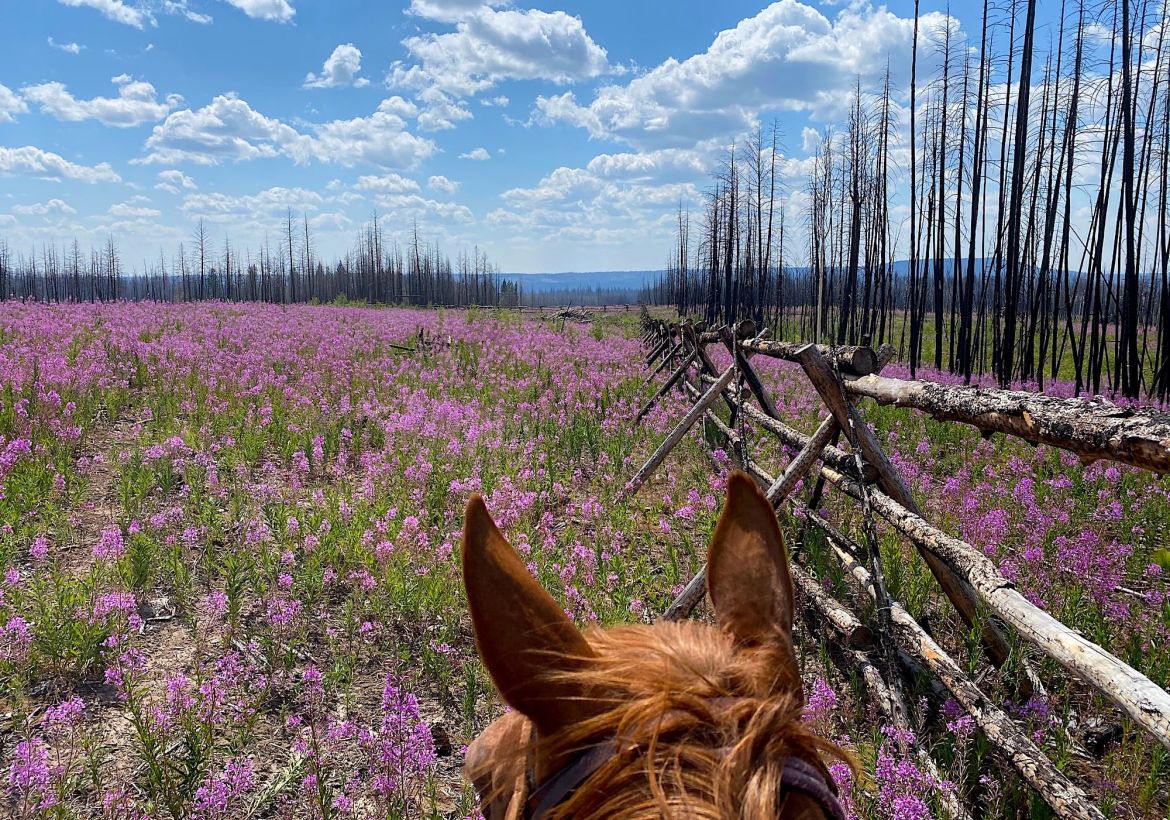 Siwash Lake Transfer Package
During our peak summer season, we are pleased to offer scheduled, return transfers between Siwash Lake and Vancouver. Take a 45-minute flight in a wheeled aircraft from YVR international Airport south terminal to a local rural airport where our ranch trucks will be parked at edge of runway.

Siwash Lake staff will usher you the rest of the way to our off-the-grid, private hideaway via a scenic one-hour drive through the heart of Canadian cowboy country. We'll handle all of the booking details for you and the cost is $850 CAD per person, each way, plus 5% GST.


An Iconic Road Trip

Siwash Lake is located along two very famous road trips. Every summer, visitors travel to western Canada and embark on one of these incredible journeys — beginning either in Vancouver or Calgary, and driving the Whistler-Jasper-Banff loop between the Pacific Coast and the Rocky Mountains, or the Great Bear Rain Forest circle route in British Columbia. A four-wheel drive SUV is recommended for gravel roads in to the resort.



Driving Distances

---

4-hours drive from Whistler
5-hours drive from Jasper
7-hours drive from Banff
6-hours drive from Vancouver
Private Seaplane Flights
Please inquire for private seaplane charters between Vancouver Airport YVR river terminal and Siwash Lake remote float plane base (80-120 minutes direct flight depending on the aircraft). Private charter flights are also available to/from Whistler and Tofino
,
and other coastal destinations if you are staying with our colleagues at Nimmo Bay, Clayoquot Wilderness Lodge or onboard the Pacific Yellowfin.
This option involves a 15-minute trip in the ranch vehicle between the floatplane landing and the lodge. Depending on the number of passengers in your party and the size of the aircraft, a luggage weight limit may apply.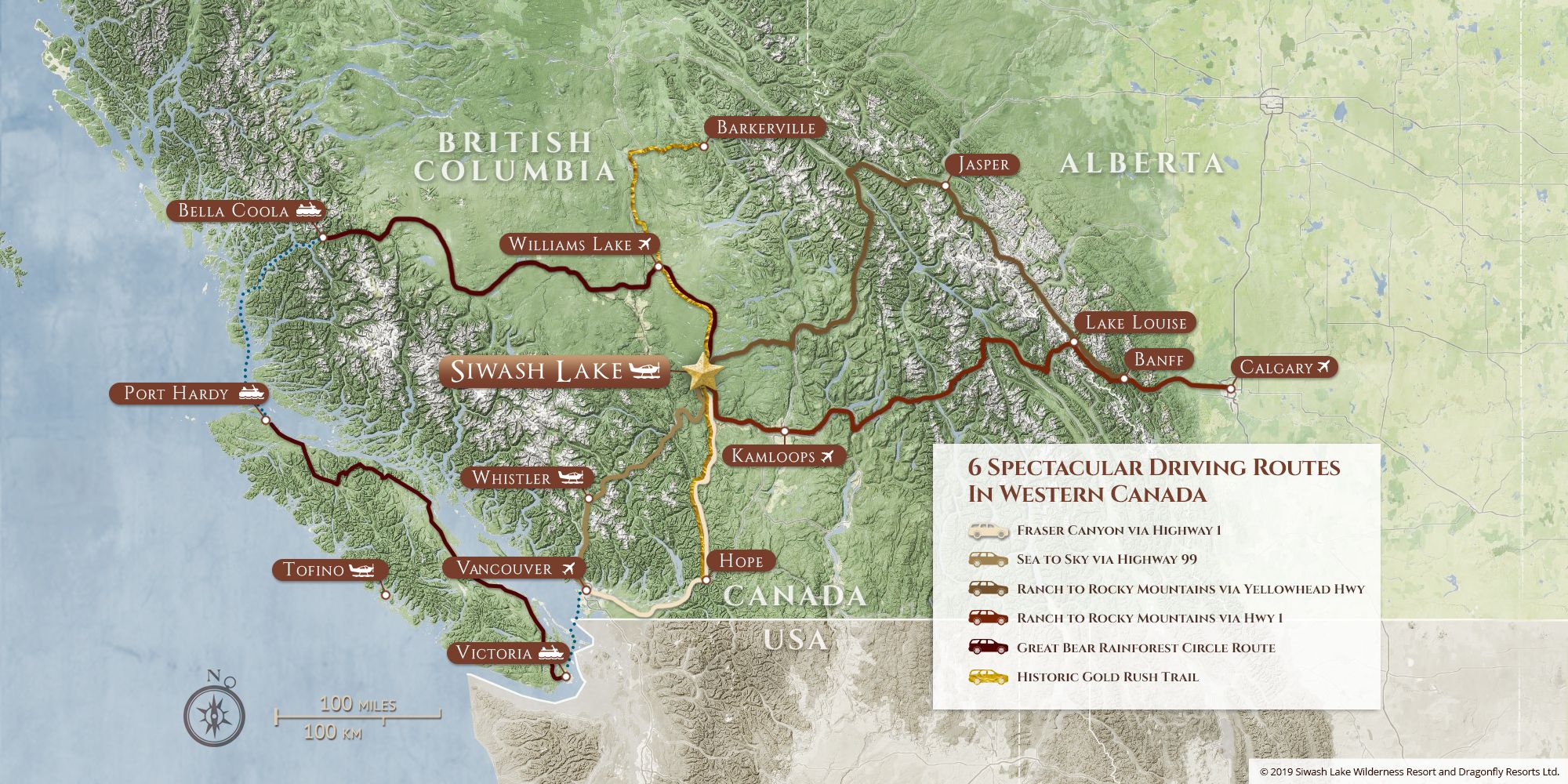 ---