Getting to Siwash Lake
With 5-star resort accommodations in the interior of BC, halfway between Vancouver, Banff and Jasper in the Canadian Rocky mountains, Siwash Lake is remarkably remote, yet easily accessible.



Fly from Vancouver

— travel time is 2-3 hours in total from Vancouver including ground transfers with our Siwash Lake Transfer Package. Or take an exciting road trip. Getting here is part of the adventure!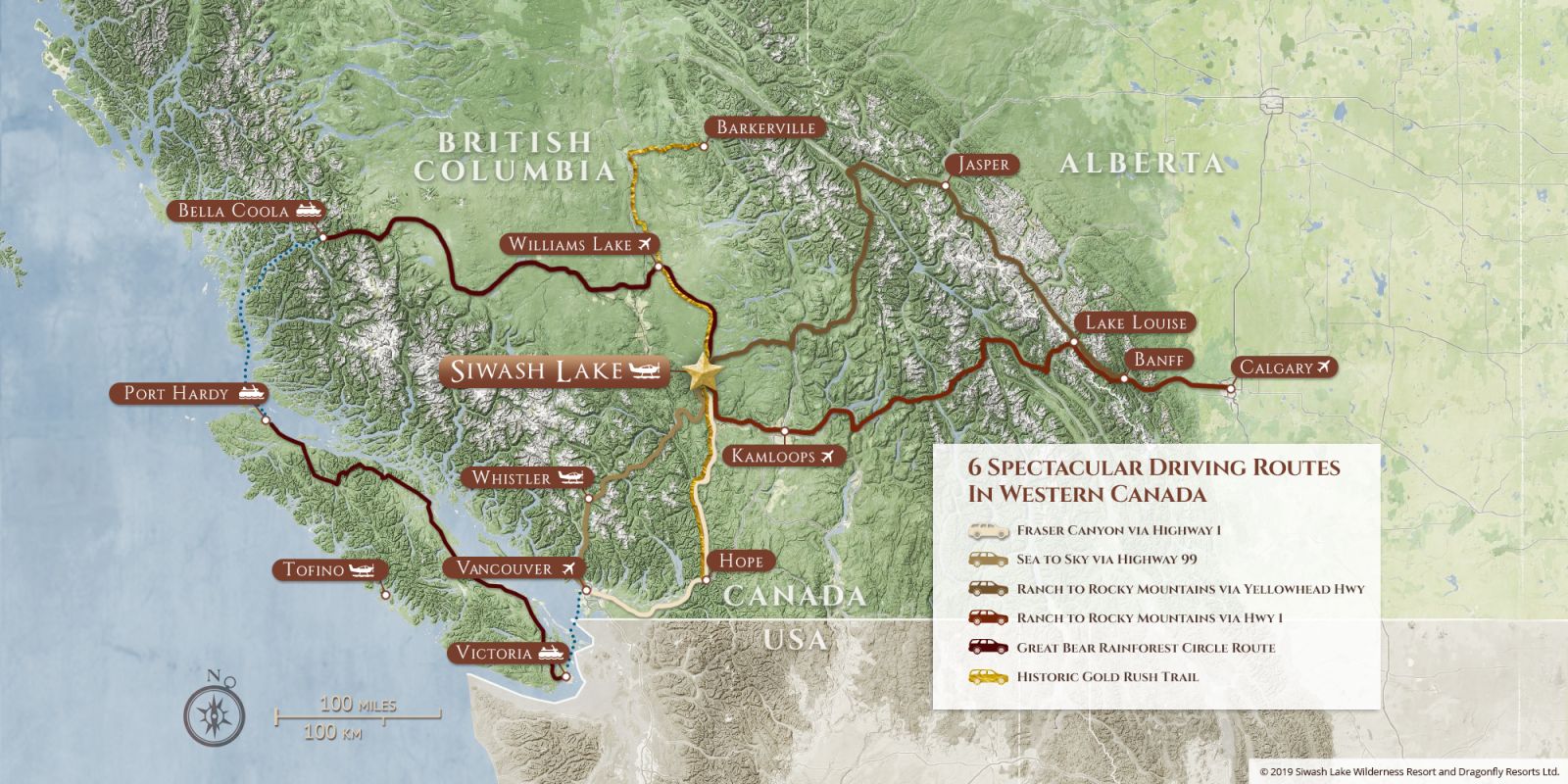 LOCATION

Siwash Lake is situated on a 300-acre private estate in the heart of British Columbia's Cariboo region. Perched 3,600 feet above sea level, it sits high atop a vast plateau that stretches from BC's coastal mountains to the foothills of the Canadian Rockies.

The heart of the ranch is a verdant oasis surrounded by 10,000 acres of regenerating landscapes — patches of burnt, ebony forests flanked by meadows, lakes and two meandering rivers.

Grasslands roll gently between rugged canyons, where cowboys still tend to cattle on horseback and where swathes of pink fireweed make for vibrant days in the saddle. These are the wild and remote ranchlands of BC's southern interior.

We gratefully acknowledge that Siwash Lake lies in the unceded territories of the Secwepemc Nation. We respectfully honour their people, cultures and traditions.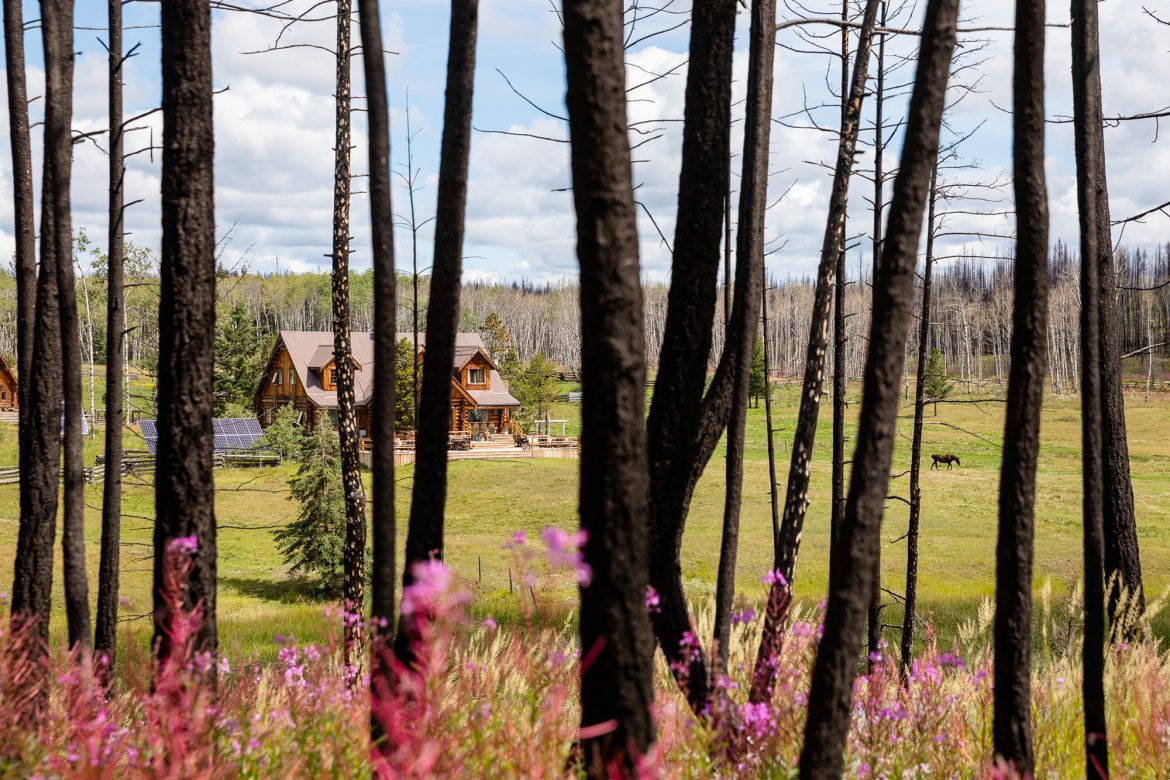 Siwash Lake Transfer Package
During our peak summer season, we are pleased to offer scheduled, return transfers between Siwash Lake and Vancouver (YVR). This is the most common way of getting to the resort with our esteemed flight partners. It involves a mid-afternoon flight in a wheeled, turbo-prop aircraft or a seaplane flight from YVR international airport, south terminal, to one of our local rural airports where our team members will be waiting and ready to welcome you.

Siwash Lake staff will bring you the rest of the way to our off-the-grid, private hideaway via a scenic drive through the heart of Canadian cowboy country. We handle all of the booking details for you. Total travel time is 2-3 hours depending on which airport you land at.

For those with later arriving international flights at YVR, the 5-star Fairmont Airport Hotel is situated inside the main terminal.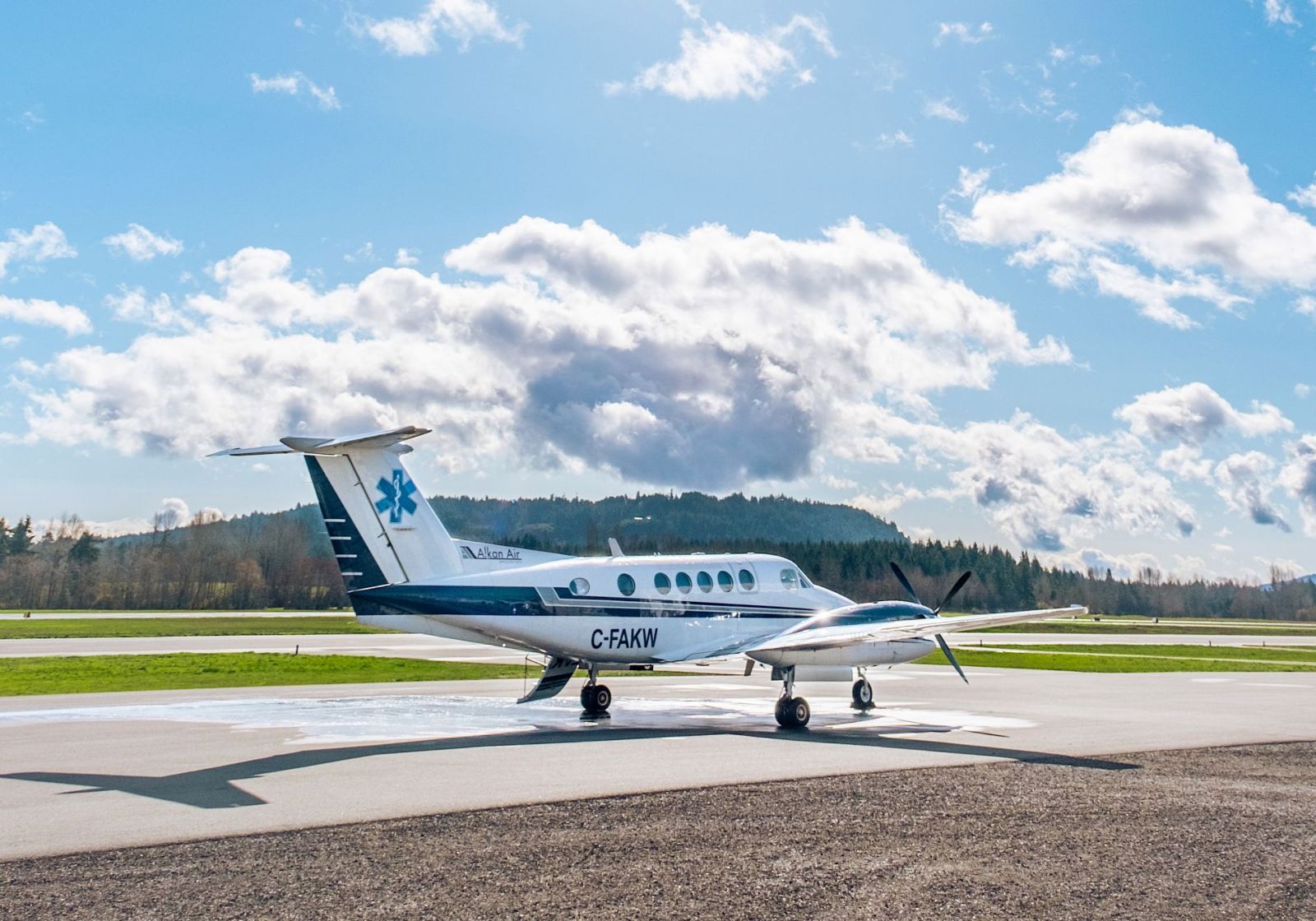 An Iconic Road Trip

Siwash Lake is located along two very famous road trips. Every summer, visitors travel to western Canada and embark on one of these incredible journeys.

Begin either in Vancouver or Calgary, and drive the Whistler-Jasper-Banff loop between the Pacific Coast in British Columbia and the Rocky Mountains in Alberta.

Or, drive the Great Bear Rain Forest circle route within British Columbia to encompass Vancouver Island.

A four-wheel drive SUV is recommended for gravel roads in to the resort.





Drive to Siwash Lake

---

4-hours drive from Whistler
5-hours drive from Jasper
6-hours drive from Vancouver
7-hours drive from Banff
9-hours from Calgary