Canadian Luxury Wilderness Lodge & Ranch Adventures
Siwash Lake Ranch is a world-class, luxury wilderness lodge and resort offering a myriad of authentic Canadian adventures.
Our carefully crafted, immersive activities in Nature are educational, action-packed and fun-filled!



Horseback Riding


Our dedicated riding adventure program is geared for novice through advanced riders, with a private guide and gorgeous horse chosen especially for you.

Your Mount Awaits >





Fly Fishing


For beginner to accomplished fishers, cast for sporty, playful rainbow trout in the quiet solitude of wilderness lakes and rivers. Guided and unguided fishing available (catch and release).

Tight Lines Ahead >






Backcountry Hiking


Hiking in our backcountry ranges from a self-guided jaunt through beautiful grasslands, to guided all-day treks with scenic picnics alongside a river, waterfalls, or atop a rocky bluff.

Choose Your Route >




Cross-Country Archery


Learn from your personal guide how to safely use a traditional recurve bow and arrows. Then follow pathways through an old growth forest, honing your frontier skills while shooting at life-like, foam targets.

Frontier Fun & Games >






Marksmanship


Designed to teach skills for first-time shooters while giving experienced marksmen an opportunity to test their abilities. Private instruction and highly controlled environment to ensure safety.

Ready, Aim, Fire >





Bush Craft


A practical introductory to the basics of wilderness survival guided by an expert woodsman — shelter, fire, foraging, water, orienteering, and tracking — all while abiding by our code of 'leave no trace'.

Head for the Woods >




River Rafting


A 5-star, guided whitewater river rafting adventure for all experience levels, packed full of paddling and powerful rapids that first-timers and veterans alike will love!

Rapids Ahead! >





Helicopter Safari


This is an interactive, immersive journey of discovery to a remote swathe of the mightiest river canyon in BC to learn about ancient geology, gold rush history, and First Nations traditions.

Soar & Explore >





Alpine Hike


The highest peak in the Marble Mountains beckons! Big elevation gains with three trail sections — forest, sub-alpine, and a challenging scramble to the summit — incredible 360 views!

The Mountains are Calling >




Paddle Boarding


SUP on Siwash Lake for a workout on the water and a great way to explore our aquatic habitat — you never know who might join you!

Workout on Water >






Kayaking & Canoeing


Glide silently around Siwash Lake by canoe or kayak, watching for birds and wildlife, while letting the power of water soothe your soul.

Explore Wilderness Waters >






River Float


During a full-day adventure at our River Outpost, cool off on a hot summer's day with a relaxing inner tube float down the river.

River Outpost Adventure >





Bird Watching


Siwash Lake is a sanctuary for a vast variety of feathered species, gathering here for nesting, then serenading us all season long with their beautiful bird songs.

Grab your Binoculars >






Star Gazing


At this private dark sky reserve, star gazing is an intense, magical and truly luxurious experience in Nature. Rediscover the wonder of watching the Milky Way stretch across an expansive night sky.

Astronomy Delight >






Climate & Ecology


In this enchanting post-wildfire landscape, see first hand some of the effects of climate change and learn about adaptability and resiliency and how you can help secure a sustainable future.

Help Heal the Planet >




Wellness


Unwind and restore, while cocooned amid the peace and quiet of Nature, seeking wellness in a safe haven that is blissfully free of stress and distraction. How about a relaxation massage?

Wellness in the Wilds >






All-Terrain Biking


10,000 acres of narrow riding paths, double-wide grassy tracks, and gravel wilderness roads that surround Siwash Lake offer easy or more challenging biking, the choice is yours!

Check Out the Trails >






Waterfalls


Mid-summer when the wilderness rivers and creeks around Siwash Lake are not so swollen with spring run-off, enjoy a natural jacuzzi in the bubbly pool at our nearby waterfalls.

A Natural Cleanse >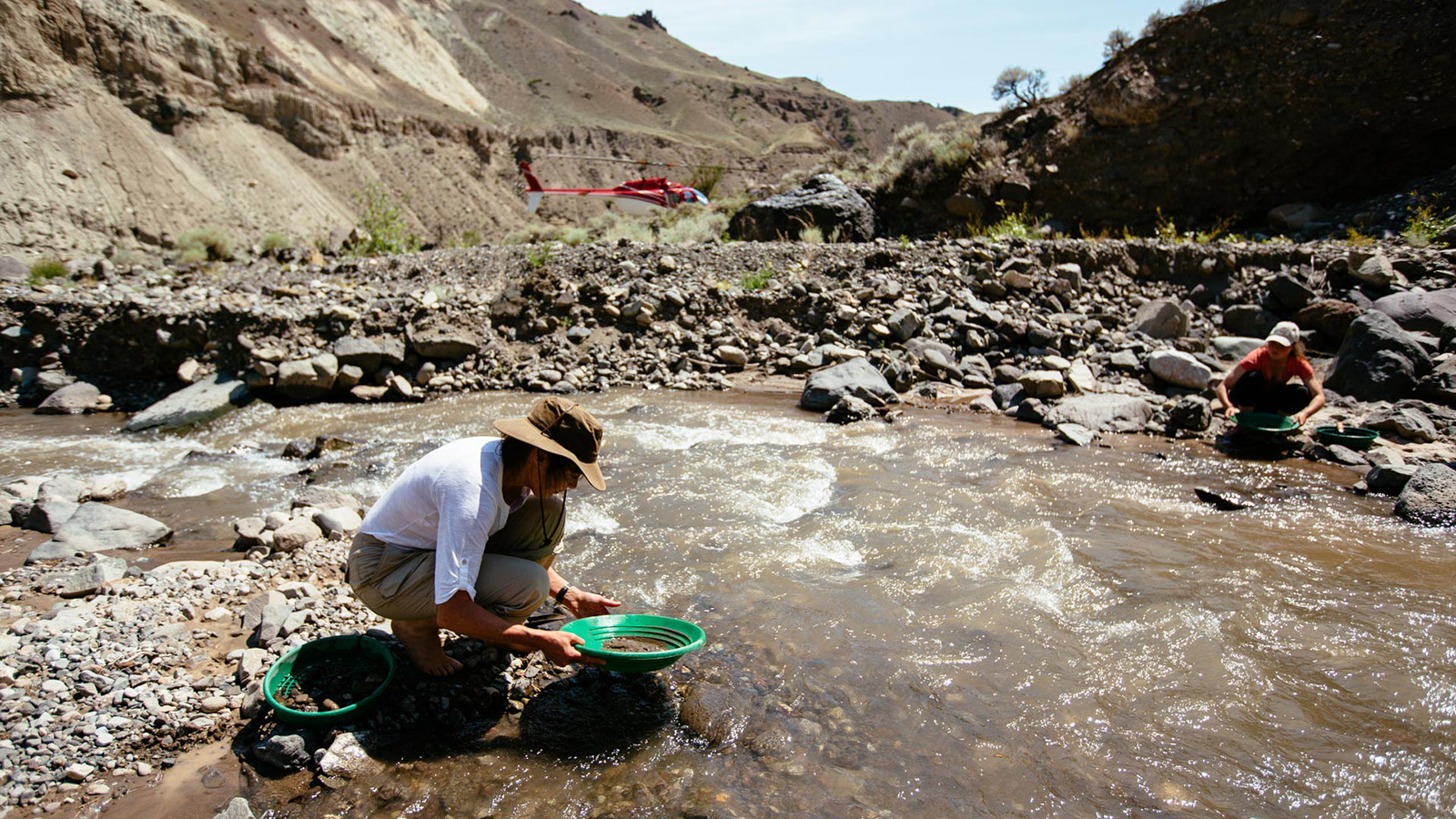 Adventure & Relaxation Amid Nature

---



You are assured marvellous adventures at this intimate wilderness lodge and guest ranch. Here, you'll discover some rare, genuine experiences that you won't easily find elsewhere.

Go hard all week with some adrenaline-fueled, action-packed adventures and a world-class, private guide. Or take some much needed solitude to find your Zen. You can engage as much, or as little, as you desire.

Each of our Nature-based activities has a strong educational component and there's something special for everyone; for all ages and ability levels. Here you'll always find a blend of relaxation, action, romance, and family fun. We're small and exclusive, so we can tailor the vacation especially to your needs.

Siwash Lake is rated among the finest luxury wilderness lodges in North America. Enjoy an authentic western Canadian vacation amid the best of British Columbia's rugged terrain — including some rare and unique post-wildfire landscapes — with all the adventure you could ever wish for.



---