About Siwash Lake Wilderness Resort
This boutique ecolodge and resort is private and sophisticated; beckoning to those seeking authenticity, a commitment to sustainability and impactful, life-enriching experiences in Nature.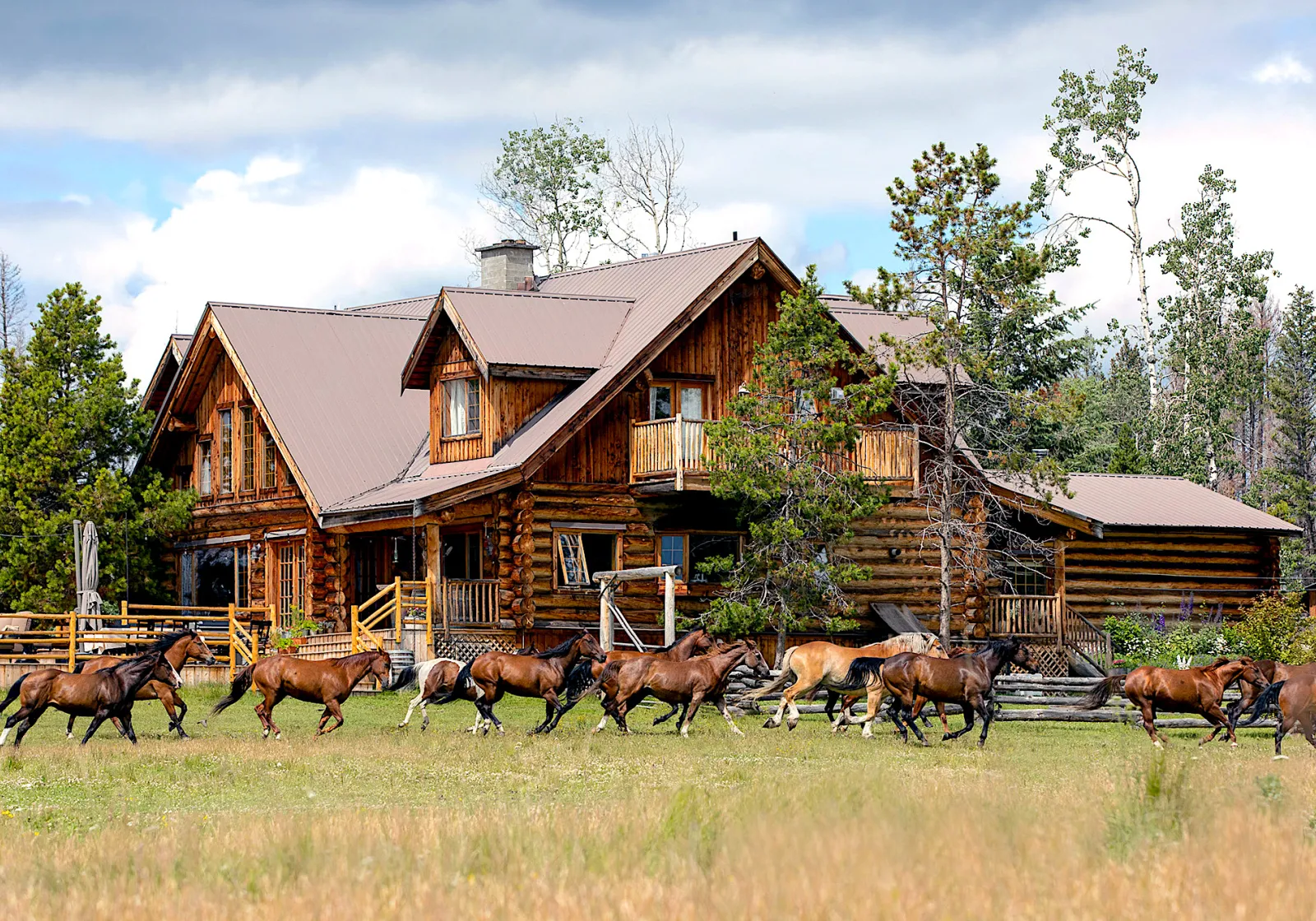 Love for the Land

We gratefully acknowledge that Siwash Lake lies in the unceded territories of the Secwepemc Nation. We respectfully honour their people, cultures and traditions.

We offer charming, lovingly-tended ranch facilities and an honest, home-spun collection of wilderness adventures that are educational in nature, crafted with exquisite attention to detail.

We have survived a massive wildfire. Our unique story is about thriving amid an uncertain future within a powerful, ever-changing climate and landscape. Embracing the spirit of a regenerating wilderness, we strive to cultivate connection and environmental awareness in others.




 
| | | |
| --- | --- | --- |
| |   | |

Enchanting Landscapes
Six years ago, our beloved Siwash Lake was hit by a most aggressive forest fire, and an epic battle ensued. Our brave, loyal team fought hard and saved the core of the operation — the heart of the ranch — which now nestles within a rare, regenerating ecosystem.

Sacred places on the range survived the wildfire — backcountry rivers, waterfalls and rolling meadows for canters on horseback — secluded havens of green amid a striking, ebony-hued forest, while the ranch itself has become a lush oasis for wildlife.

In the spirit of renewal following wildfire, we have elevated our service levels and eco adventure experiences to a newfound high. This is a unique wilderness destination where you will discover nature as art within an upscale, immersive, National Geographic honoured ranch experience, unrivaled elsewhere on Earth.


 


Curated Adventures



Siwash Lake adventures are carefully crafted, immersive experiences amid Nature. They are wholly authentic and designed with the owners' desire to share

their most favourite, fun and special things to do in the wild at Siwash Lake, utilizing their years of knowledge gained as genuine wilderness dwellers.

Riders of all abilities explore BC's rugged heartland on horseback as part of the SiwashSynergy™ horse riding program. A signature experience at Siwash Lake, it is regarded as one Canada's finest equine vacation experiences.

Privately guided wilderness adventures compliment horse riding, along with a luxury tented camp. These ranch and lodge themes are entwined at Siwash Lake — a bucolic blend of experiences under the banner of an all-inclusive resort.


 
| | | |
| --- | --- | --- |
| |   | |

Experiences in Nature
In addition to horses, you can enjoy fly-fishing for rainbow trout in lakes and rivers. Hone your frontier skills in bushcraft, 3D all-terrain archery, and shooting. Learn about fire ecology while hiking to nearby waterfalls.

Swim, kayak, canoe and paddle board on Siwash Lake. Practice outdoor yoga, watch for birds and gaze in wonder at Star Camp's incredible night skies.

Full day safaris include whitewater rafting, an alpine hike to a 7,000 ft mountain summit, and an interpretive helicopter adventure to the mighty Fraser Canyon that explores ancient geological formations, gold rush history, and Indigenous culture.

An expedition to the River Outpost by horseback, bike, or on foot , offers a riverbank picnic accompanied by fly fishing, lazy inner tube floats and swimming in the wild.


 
| | | |
| --- | --- | --- |
| |   | |


A Flair for Design

Enhancing these robust adventure experiences are the cuisine and accommodations at Siwash Lake. Several opulent canvas 'Glamping' structures  embellish guest dining and accommodation, with exquisite views that pair luxury amid Nature with the rustic ambience of the Cariboo.

Frontier-style Accommodations feature suites in the hand-hewn log Ranch House, a charming barn loft suite, and luxury tents at Siwash Star Camp™.  As always, 5-star, Open-Air Dining focuses on organic food that is grown on the ranch and foraged from the wilds nearby. The ever present theme steered by over the years is one of authenticity, sustainability and service excellence.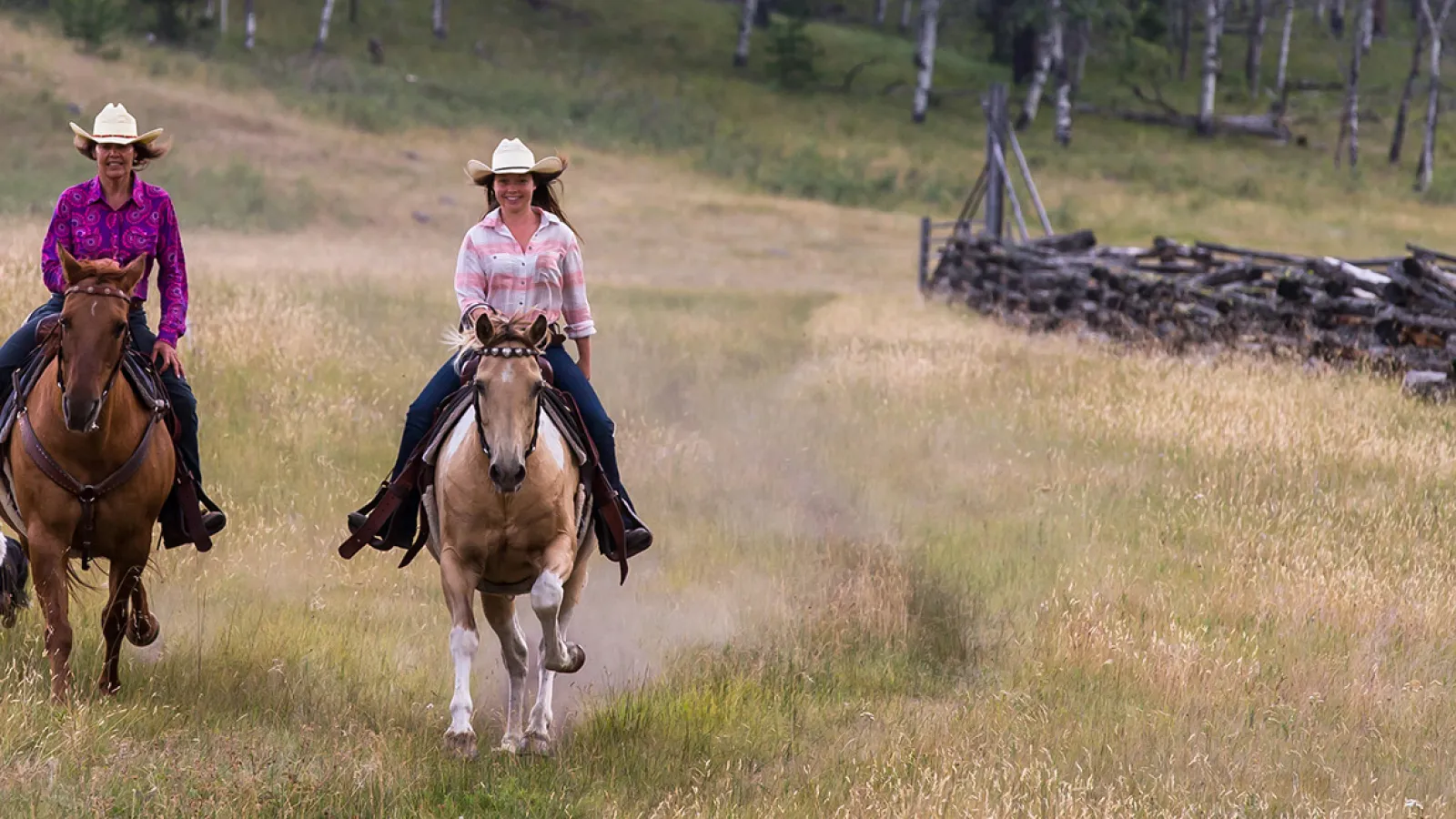 Awards & Affiliations


2022 BC Hospitality & Tourism Industry Award for Sustainability 

"Platinum" certified by Green Step Sustainable Tourism

Founding Member, Magnificent 7 Luxury Wilderness Lodges of Canada

  Signature Experience for Destination Canada
SiwashSynergy™ with Horses

Conde Nast Johannsens Award Winner, 2021, Best for Sustainability

Conde Nast Johannsens Award Winner, 2020, Best for Families

National Geographic Unique Lodge of the World, 2014-2020

Conde Nast Johannsens Award Winner, 2019, Best Small & Exclusive Property

Featured in Forbes, 2017, How to Build a World Class Luxury Resort

Rated among the 10 greatest ranches in North America by USA Today


---
"It is our mission to share the Siwash Lake experience with sophisticated travelers from around the world by offering unique, all-inclusive ranch vacations that feature nature-based adventure, luxury accommodation, fine cuisine, and first-class service… a soul-pleasing blend of the rustic and the refined, all delivered in style with a smile.

In the process, we shall continue developing a resort that's in complete harmony with the surrounding wilderness and we shall promote stewardship of the land, freedom of spirit, personal growth, and an appreciation for family and the finer things in life."
The original Siwash Lake Mission Statement, written in 2001, has withstood the test of time