Luxury Ranch Accommodations | Barn Loft
The private and authentic 'Cariboo' suite is located in the renovated loft of our hand-hewn log barn. This is the quintessential ranch accommodation. With occupancy for up to five guests during our summer season, it is thoughtfully woven into the western landscape.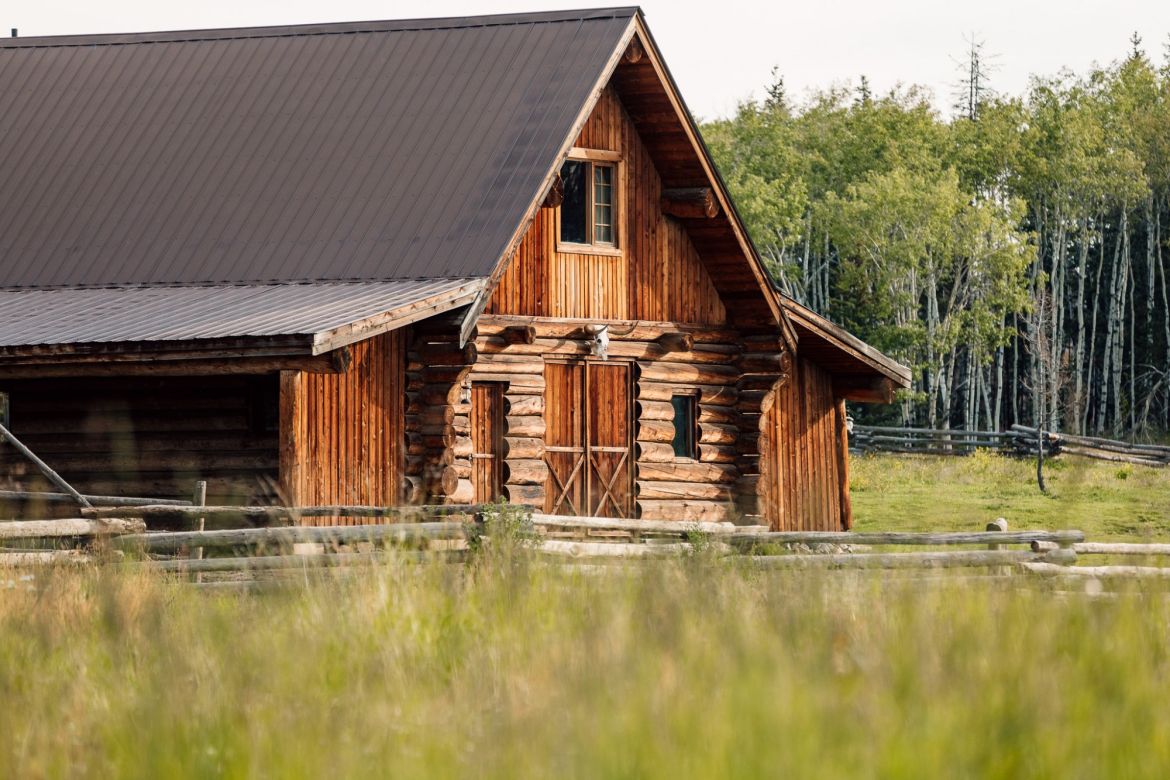 Cariboo Barn Loft Suite
With a Canadian frontier heritage, this family-size accommodation is unique and comfortably appointed.
The structure resonates more as western homestead rather than resort, with the horse corrals just steps away. Some lovingly added touches feature a picture window that frames fir trees against an expansive sky behind the barn, and a stained glass panel of running horses.

The barn at Siwash Lake is located on the ranch portion of the property, a one minute walk to the ranch house, which is the hub of the resort for dining and lounging. The barn is set amid a traditional enclave of ranch outbuildings, some of which are home to the hens that lay your breakfast eggs each morning.

| | | |
| --- | --- | --- |
| | | |

Accommodation Details

This Cariboo barn loft suite has a separate master bedroom offering gorgeous views over the home meadow and lake, which you can enjoy while ensconced in the king-size bed.

The living room has an L-sectional sofa that folds out to a queen size bed, and an alcove accommodates two more single-size beds — ideal for a family with two or three young children.

The 'Cariboo' Suite has a four-piece bathroom, and a balcony out back that overlooks the horse corrals — the ultimate, country-style accommodation! Guests who enjoy their privacy and an authentic ranch vibe will love this loft suite. Total room space of the loft is 800 sq.ft.



Cariboo Barn Loft Suite—Room Layout >




---