A Luxury Horseback Riding Adventure | Siwash Lake Ranch
SiwashSynergy™ with horses, our unique and dedicated riding adventure program, is one of the country's best, a showcase eco adventure for Destination Canada's 'Signature Experience' collection.

Unmatched at other luxury dude and guest ranches across the globe, riding amid our enchanting post-wildfire ecosystem guarantees that your horseback riding experience at this National Geographic honoured resort is extraordinary.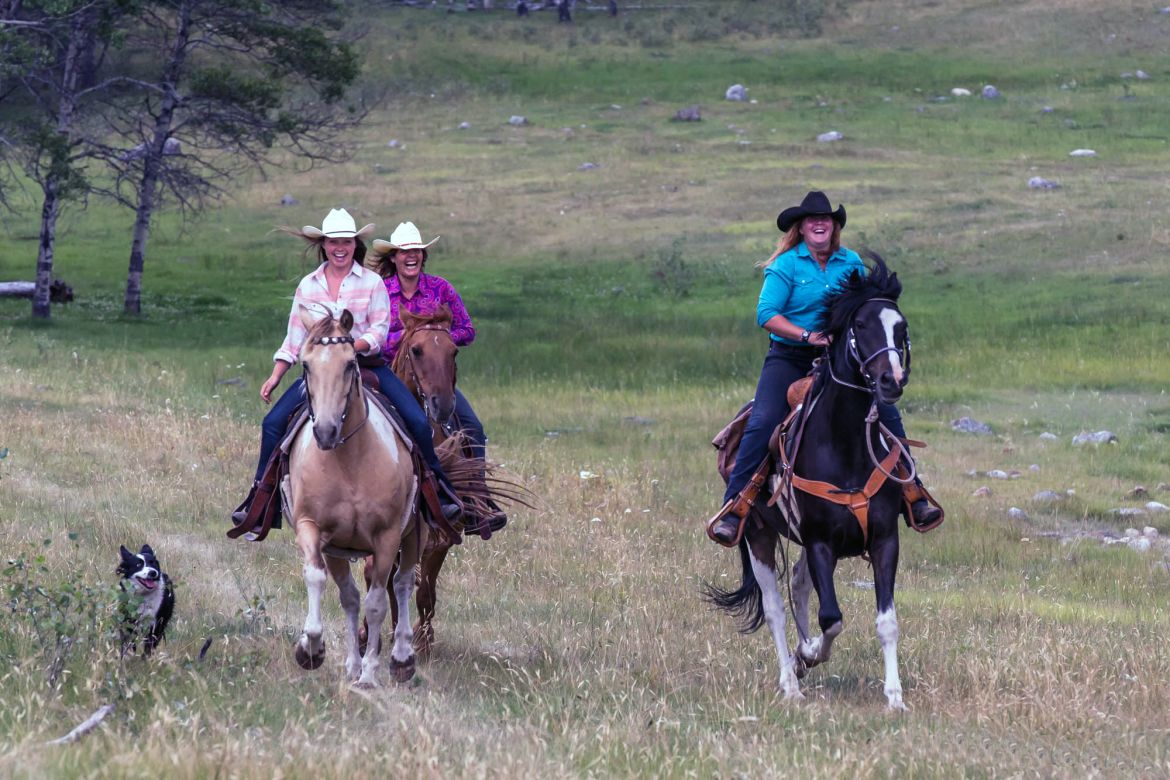 The SiwashSynergy™ program includes a half-day orientation to begin with, followed by unlimited half day, privately guided rides.

A full day, privately guided ride to the river and back, for a picnic and swimming while your horse waits nearby, is available at an extra cost.

Those who would like the freedom to ride on their own without a guide or other guests may do so with proven ability during a 7-night stay, and this option is included free of charge.
Privately Guided, Western Pleasure Riding Program

Come, explore British Columbia's remote and rugged heartland on horseback. Astride a calm and responsive mount, journey beyond the ordinary amid fresh air and wide open spaces.

Delight in the simple luxury of experience — the power of a strong and steady horse beneath you, and the freedom of the frontier. Here, you'll roam the range as the cowboys do, at one with your trusty mount and the land.

Inhale the glorious scent of saddle leather mingled with mid-summer's essence of wild rose, wafting from trail's edge. At Siwash Lake, you'll rekindle senses and satisfy your yearning for adventure and the great outdoors.

Our luxury horseback holidays feature riding to your heart's desire, for first-time beginners through to intermediate, advanced, and expert riders. For each component of the Equine Experience at Siwash, a guest is partnered up with one of our gentle, willing horses, hand-picked to suit the unique attributes of the individual.

To begin with, all guests interested in horseback riding at Siwash Lake Ranch will be given a full morning private orientation, where our natural western horsemanship program is introduced by a professional guide. Discover our way of working and being around horses, and learn to groom and saddle your own horse in the morning.

During the afternoon, get to know your mount while practicing your western riding skills with your wrangler at the outdoor arena or on the trails. For the rest of your stay, 1½ - 2 hour privately guided trail rides are available twice daily.

At this wonderful cross-over between a genuine working ranch, luxury dude ranch, and boutique wilderness resort, you'll enjoy supportive and informative mentoring at all times, hands-on horsemanship, and a fun-filled focus on the natural bond between horses and humans.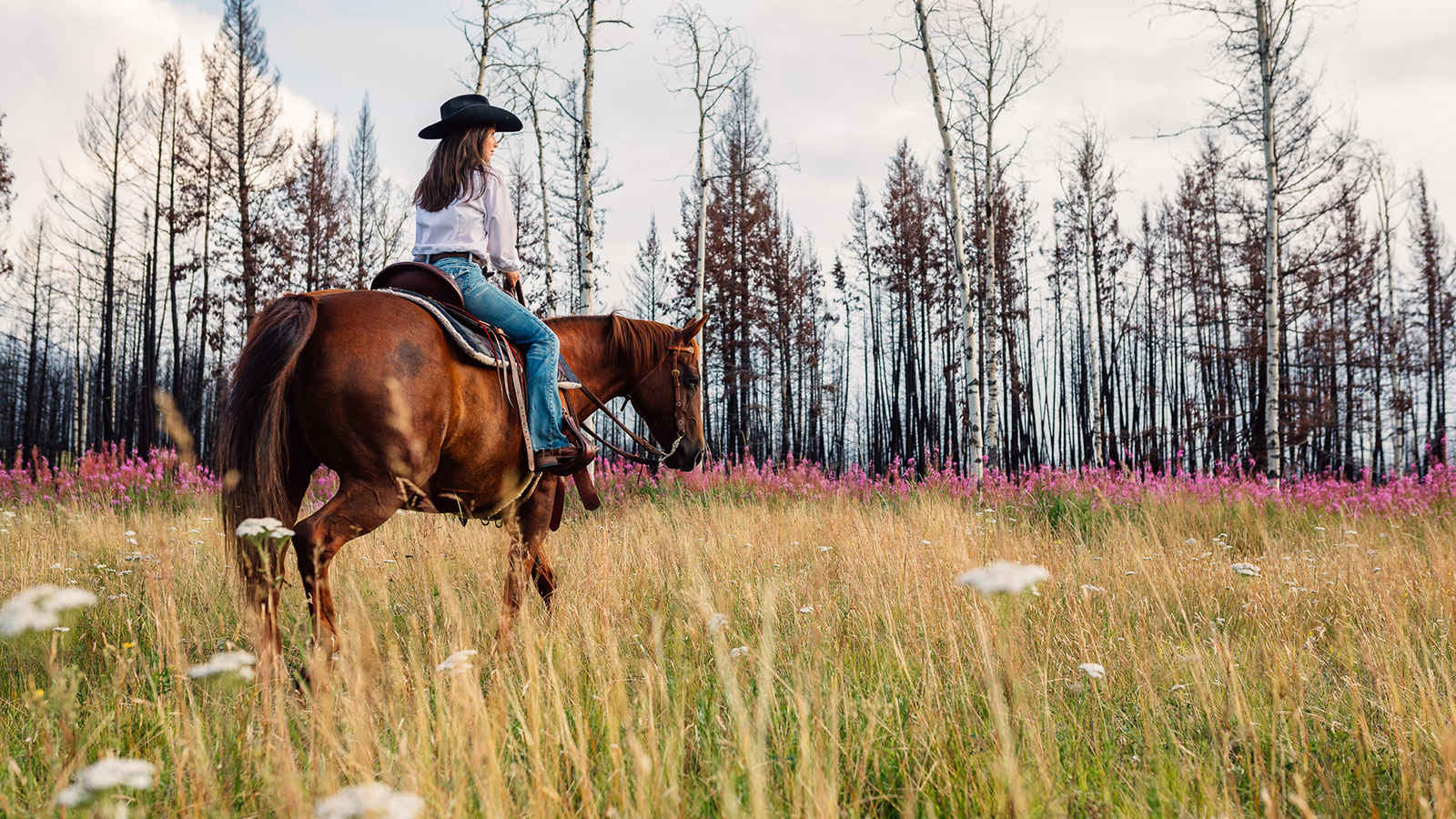 The River Ride

---



Ride the foothills of the Cariboo Mountains through golden grasslands and striking snag forests to a verdant oasis where our wilderness Siwash River Outpost beckons.

There you can enjoy swimming, inner tube floats, fly fishing and picnicking on the range, while your lovely mare or gelding awaits nearby.

The River Ride is a full day adventure when guests have the pleasure of exploring our most favourite riding route.

The duration and pace of ride is geared for personal preference and ability.




---