Luxury Horseback Riding Holidays at Siwash Lake Ranch
Our 5-star ranch offers one of the world's most luxurious horse riding holidays in beautiful British Columbia. Enjoy horseback riding to your heart's desire amid 10,000 acres of rugged rangeland, for first-time beginners through to expert riders.

Our dedicated horse riding adventure program, SiwashSynergy™ with horses, is featured as one of the top Canadian luxury ranch vacations in Destination Canada's 'Signature Experience Collection'.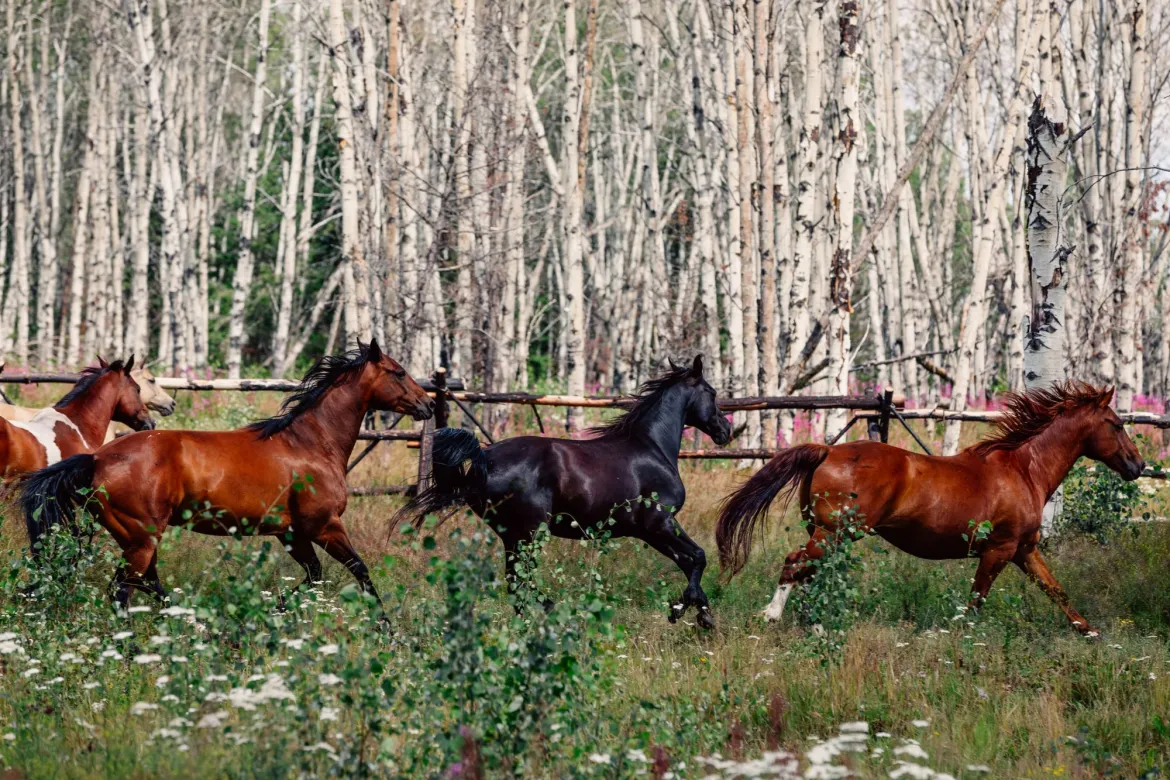 5-Star Riding Vacations
Unrivaled at other luxury dude and 5-star guest ranches across the globe, riding with a private guide amid our enchanting , post-wildfire landscape guarantees that your horseback riding vacation at this National Geographic honoured resort is extraordinary. We have our own herd of ranch horses, and we take great care in helping riders of all abilities to elevate their riding and horsemanship skills.

For each component of the luxury equine experience at Siwash Lake Ranch, a guest is partnered up with one of our gentle, willing ranch horses, hand-picked to suit the unique attributes of the individual guest.


Luxury Ranch Experience

All guests interested in horseback riding at Siwash Lake Ranch will be given a full morning private orientation, where our natural western horsemanship program, SiwashSynergy™, is introduced by a professional guide.

Learn our way of working and being around horses while grooming and saddling your own horse in the morning. During the afternoon, get to know your mount while practicing your western riding skills with your wrangler in the round training pen, at the outdoor arena, or on the trails. For the remainder of your stay, 1½ hour - 2½ hour privately guided trail rides are available twice daily.

At this wonderful blend between a genuine working ranch, luxury dude ranch, and boutique wilderness resort, you'll enjoy supportive and informative mentoring at all times, hands-on horsemanship, and a fun-filled focus on the natural bond between horses and humans.


At a Glance

---

Professional Guides
100Km of Trails
Rodeo-size Outdoor Riding Arena
Private Rides - Max 5 Guests to a Ride
Horses for First-time Riders to Expert Equestrians
Half Day & Full Day Rides
learn more about our award-winning horse program


Take your riding to the next level with a personal horse & one-on-one instruction

SiwashSynergy™>


Your Dream Horse


Explore British Columbia's remote and rugged heartland on a beautiful horse to call your own while you stay at Siwash Lake.

This lovely Palomino Paint mare is named Pocahontas, and she is the quintessential horse of your dreams — a quarter horse like most of the others in our herd, who all live like nomadic, wild horses, roaming together in large pastures every evening.

By day, they are wrangled into the corrals next to the barn and eagerly await treats and pets from their guest riders.

Ride to your heart's desire astride one of these calm and responsive mounts.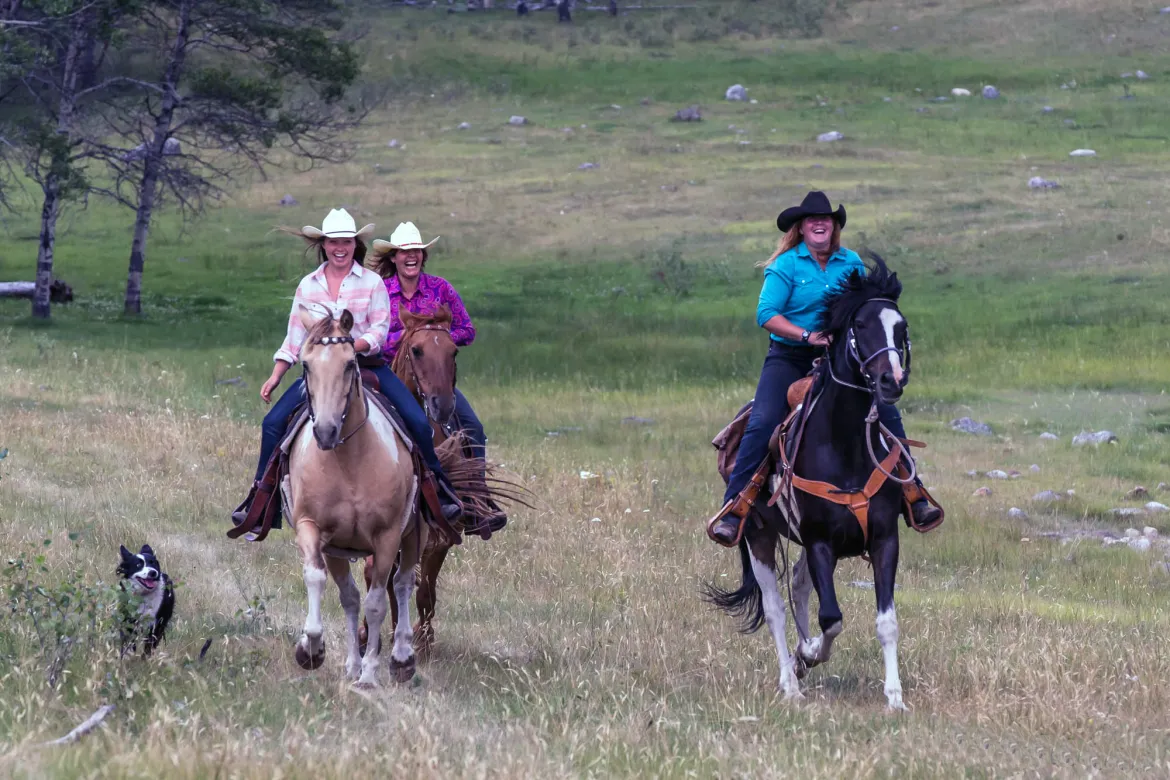 Equestrian Adventures
At Siwash Lake, rekindle all of your senses and satisfy your yearning for adventure amid the great outdoors. Indulge in the simple luxury of experience.

Feel the wind in your hair as you gallop through wide open meadows, the power of a strong and steady horse beneath you. This is the freedom of the frontier — you're roaming the range as the cowboys do — at one with your trusty mount and the land.

Delight in the expansive skies and the fresh country air. Breath deep to discover a glorious aroma of saddle leather mingling with essence of wild rose, summer's scent on the trails at Siwash Lake.

The duration and pace of all rides are geared for guest preference and ability.



DISCOVER MORE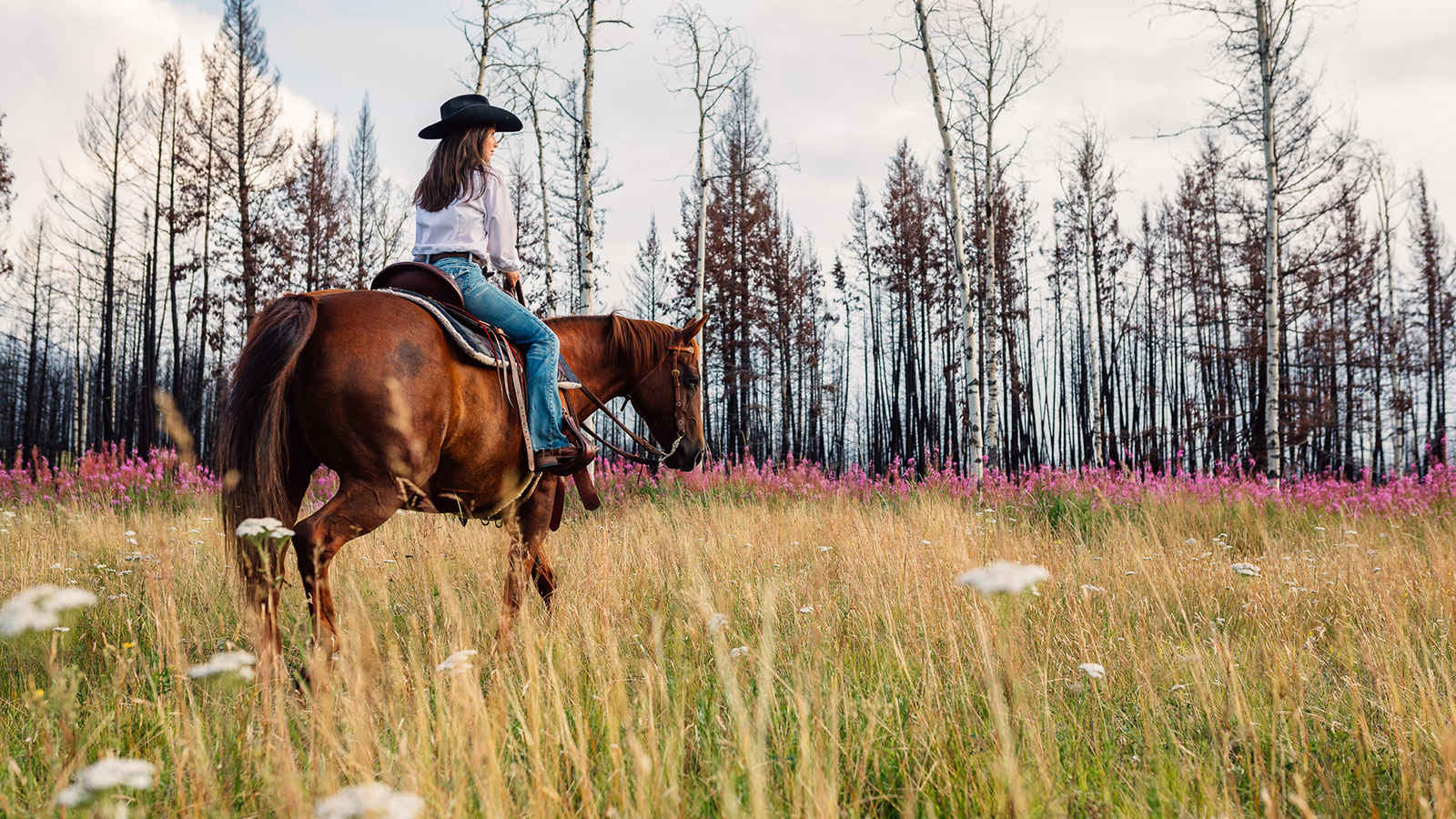 The River Ride


Ride the foothills of the British Columbia's heartland through golden grasslands and striking black forests strewn with vibrant pink fireweed to a verdant oasis where our wilderness River Outpost awaits.

After a delicious riverbank picnic, there you can rest and relax while your lovely mare or gelding awaits nearby. At this peaceful wildland hideaway, you can also enjoy swimming, inner tube floats, and classic river fly fishing.

The River Ride is a full day horseback riding adventure in the wilderness that is available to guests with proven ability during 7-night stays and longer.



---