Adventure with Horses | SiwashSynergy™ Luxury Equine Experience
SiwashSynergy™ Equine Experience is an immersive adventure with horses at our lovely blend between a family farm, luxury guest ranch and boutique wilderness resort — amid a rare and enchanting ecosystem. It is an impactful, enlightening adventure into the realm of equus with its fun-filled focus on the natural bond between horses and humans.




The SiwashSynergy™ program includes a half-day orientation to begin with, followed by unlimited half day, privately guided rides.

A full day, privately guided ride to the river and back for a picnic and swimming, while your horse waits nearby, is available at an extra cost. Those who would like the freedom to ride on their own without a guide or other guests may do so with proven ability during a 7-night stay, and this option is included free of charge.


At Siwash Lake, we advocate on behalf of these exquisite creatures, which in turn evokes an understanding among our guests that enhances the overall riding experience. We coach in a kind, supportive and non-intimidating manner, recognizing that many of our guests, even the most confident, are often well out of their comfort zones.

With our dedicated program, you will be spending much quality time together with the horses we choose especially for your equine experience at Siwash Lake.

We believe that the best bonding comes from participating in daily care and preparations. The morning of your orientation day will be spent at the barn, where you'll learn some essentials for understanding and communing with these lovely equine beings.
The process we go through at Siwash Lake to help our guests connect with their horses is incredibly special, very empowering and completely opposite to many other ranches and resorts—where you line up and are handed the reins like keys to a rental vehicle, and then with little instruction, you are told to get on and follow along behind, 'nose-to-tail'.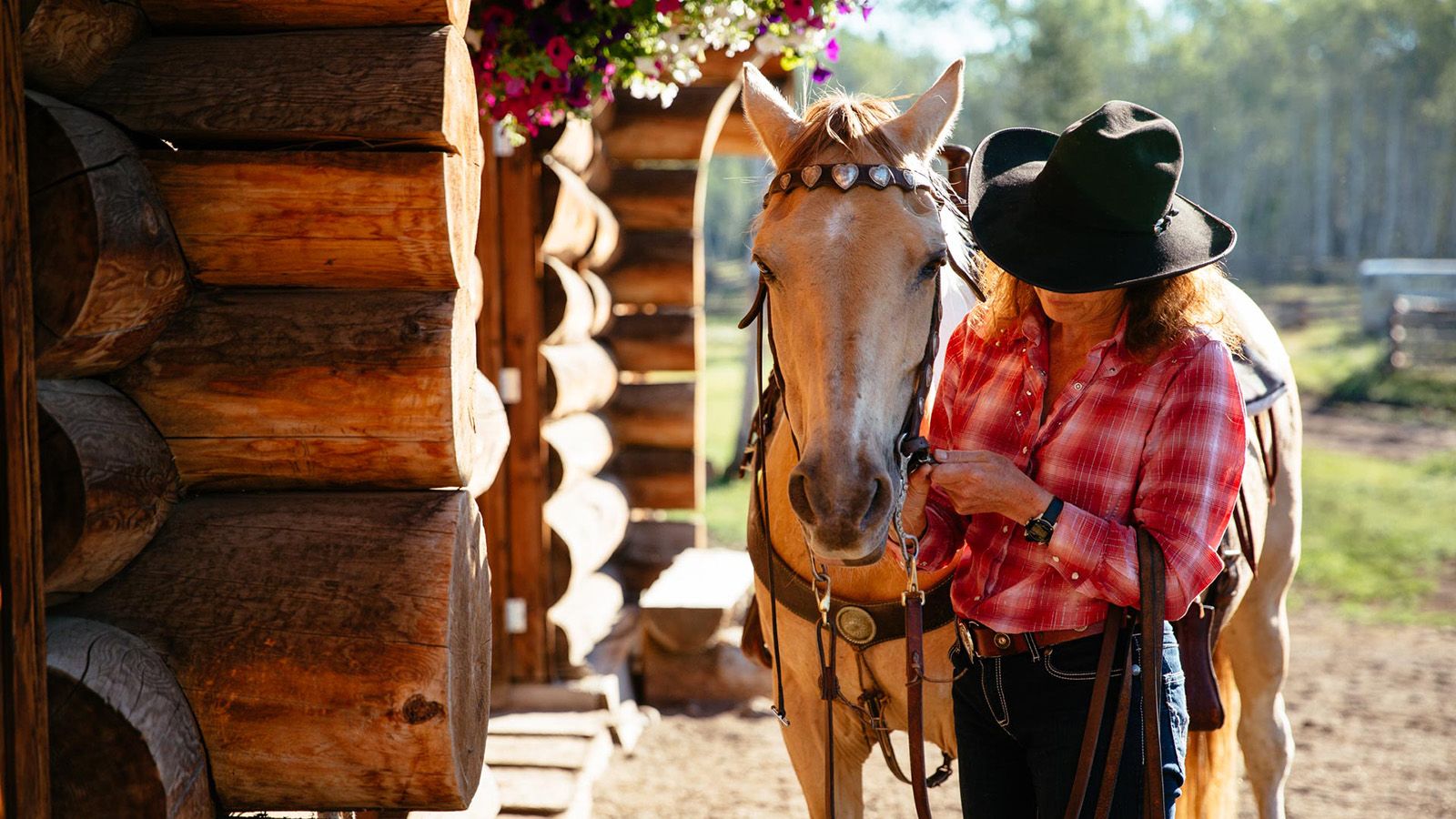 SiwashSynergy™ Experience

---


Siwash Lake is a wonderful cross-over between a genuine working ranch, luxury guest ranch, adventure lodge, and boutique wilderness resort that is set in a rare and sensitive, post wildfire ecosystem.

In this powerful setting, you'll enjoy supportive and informative mentoring at all times and hands-on horsemanship.

Our SiwashSynergy™ dedicated horse program offers an impactful, enlightening equine experience with its fun-filled focus on the natural bond between horses and humans.








After learning the basics of communication and moving safely around a horse on the ground, you'll be taught to groom, clean the feet, and saddle up your mount.

The afternoon of your day one with the horses will be spent in the round, training pen and in our rodeo-size outdoor riding arena, where you'll practice western riding skills and get to know your horse better in preparation for day two of your equine experience at Siwash Lake — your full day's riding adventure to the river!

And when you return to the barn at day's end, you'll untack your mount and give your mare or gelding a well-deserved brush down and a handful of horse treats.
---