Siwash Lake Wilderness Resort, BC — A Luxury Lodge & Guest Ranch
Siwash Lake Wilderness Resort is a luxury wilderness lodge and guest ranch in British Columbia, Canada, where horses, adventure and ecology entwine amid Nature. Our all-inclusive luxury resort offers authentic ranch experiences in a beautiful and private wilderness hideaway, off-grid amid the vast, rugged heartland of BC, where our rare, iconic landscapes are certain to stir your soul.


Our luxury wilderness resort is a vibrant oasis and adventure vacation destination where, in the wake of wildfire, Nature's resiliency takes center stage in a dynamic, regenerating ecosystem. Siwash Lake is one of Canada's finest 5-star luxury lodges, recognized globally for over two decades.

We provide ultra-private, bespoke wilderness holidays — lively multi-generation gatherings, active family getaways and romantic escapes for couples — meticulously orchestrated within a natural, peaceful paradise.



Luxury Lodge hideaway for bespoke, multi-gen Retreats
Glamping at our exclusive star camp™
world-class wilderness adventures
Equestrian experiences
open-air, fine dining
now accepting PRIVATE GROUP 'Resort buyout' reservations for our 2023 season & Beyond
1-16 guests
individual families, couples & small groups welcome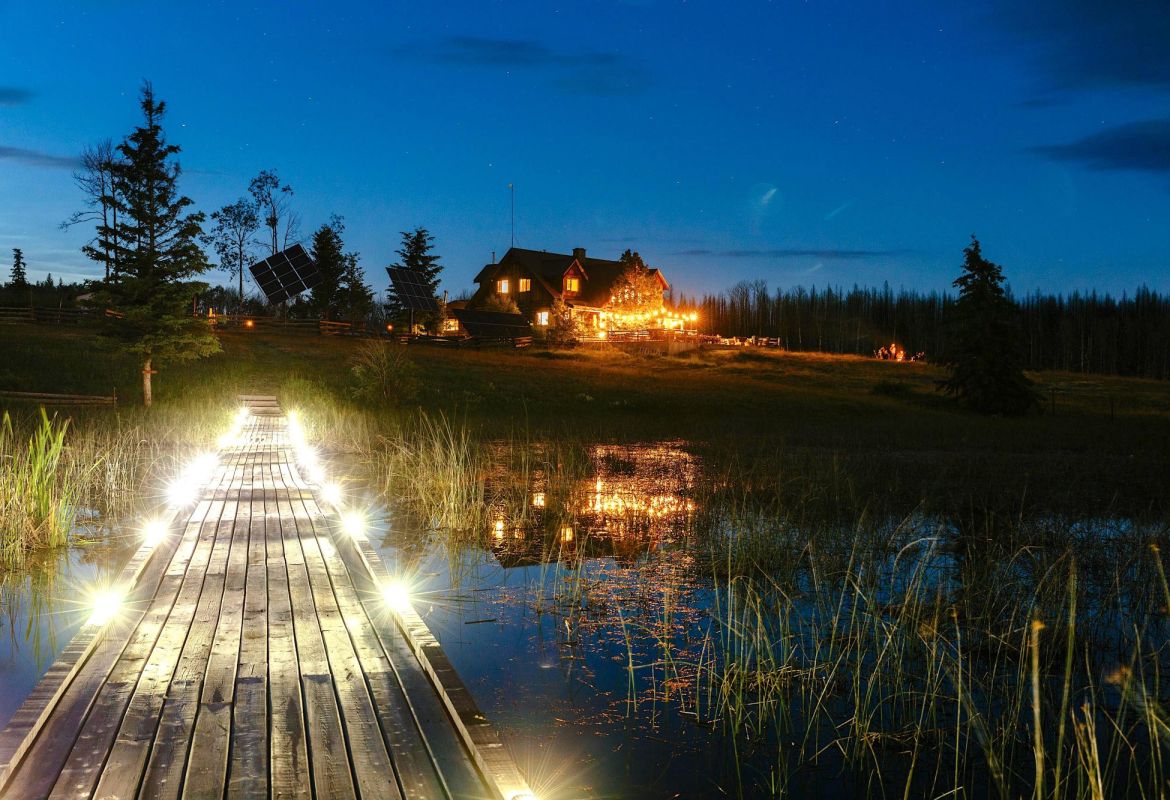 Private & Off-the-Grid Resort

Siwash Lake is one of few 5-star luxury lodges and resorts located along the famous road trip to Banff and Jasper in the Rockies — offering exceptionally private, world-class wilderness and equestrian adventures, culinary experiences and accommodations — midpoint between Canada's magnificent Rocky Mountains and the West Coast of BC.

Fly direct to the ranch from Vancouver in 90 minutes by 6-passenger bush plane. Or, for a spectacular road trip, travel to Siwash Lake along BC's historic Gold Rush Trail. Halfway on the Vancouver-Banff-Jasper loop, or the Great Bear Rain Forest circle route — two of the most scenic drives in the world — you'll head off-the-grid, navigating 45 minutes of 4WD gravel roads to reach our private and remote hideaway in the wilds of British Columbia.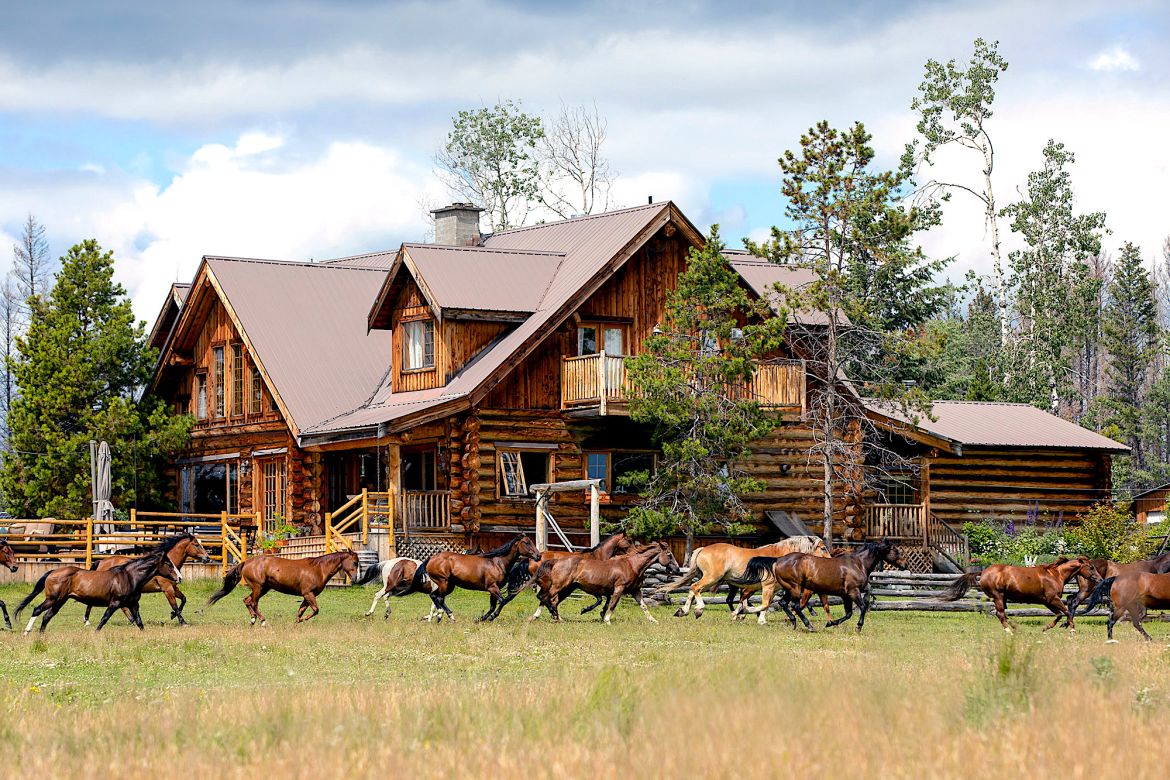 Spirit of the Wilderness

By Nature, this boutique eco lodge and resort is private & sophisticated; beckoning to those seeking authenticity, a commitment to sustainability & impactful, life-enriching experiences.

We offer charming, lovingly-tended ranch facilities & an honest, home-spun collection of wilderness adventures that are educational in Nature, crafted with exquisite attention to detail. We operate respectfully within the Secwepemcùl'ecw (lands of the Shuswap Nation).

We have survived a massive wildfire & our story epitomizes the tale of climate change. We share how to thrive amid an uncertain future within a powerful, ever-changing landscape . Embracing the spirit of a regenerating wilderness, we help to cultivate environmental & cultural connection in others.

Delivered from the heart by our ranch family & world-class staff, a trip to Siwash Lake is a journey beyond the ordinary!



travel with meaning >


An Enchanting Eco-System
In 2017, our beloved Siwash Lake was hit by a most aggressive forest fire. An epic fight ensued. With the help of a small, yet brave and loyal team, we fought hard and saved the core of the operation. The heart and soul of Siwash prevails. Now the place is nestled within a very rare and enchanting post-wildfire ecosystem.
As such, Siwash Lake Wilderness Resort offers an incredibly unique wilderness vacation where you will discover Nature as Art. This upscale, immersive, National Geographic honoured ranch experience is seldom experienced elsewhere on Earth.
Our sacred places on the range survived the wildfire — secluded backcountry rivers, lush waterfalls, and rolling meadows for canters on horseback — now they are glorious havens of green amid a striking, ebony-hued forest. The ranch itself has become a powerful oasis where resident wildlife seek sanction.
In the spirit of renewal that follows a wildfire, we forge ahead to share our incredible story with guests from around the globe, while elevating our personal service and eco adventure experiences to a newfound high.
restore your relationship with Nature >
| | | |
| --- | --- | --- |
| | | |

Wilderness Luxury
At this small luxury wilderness lodge, we host a maximum of 12-16 guests at a time. Choose a suite in the warm and cozy main Ranch House, a luxury tent at Siwash Star Camp™, or the loft of an authentic Cariboo log barn.

These three highly unique and private accommodations embody the best of wilderness living, with features such as your very own wood-fired, cedar-soaker hot tub at Star Camp™, an old-fashioned claw-foot bath tub in the main Ranch House Suite, and views of our beautiful horses from the Cariboo Barn Loft balcony.
Our fixed-roof accommodations have capacity for 4 individuals (5 with small children), while the canvas-canopied Star Camp™, with its four luxurious tents, has capacity for 8-12. In this tranquil outpost at Siwash Lake, regardless of where you rest your head at night, you will sleep amid the softest linens while enjoying a sustainable, sun-powered sojourn in the wilds.
sleep
beneath the stars >
| | | |
| --- | --- | --- |
| | | |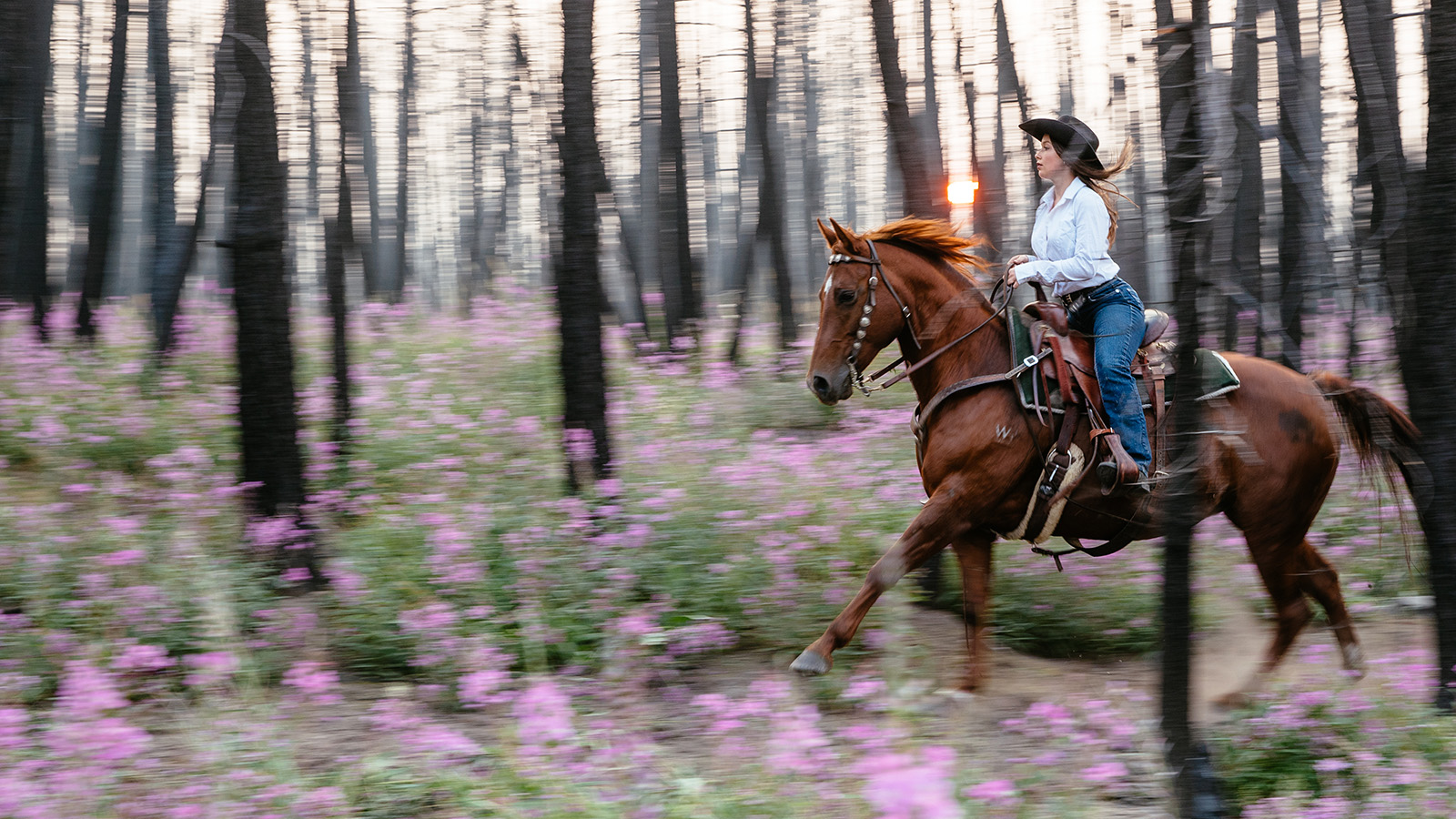 Award-Winning Horse Program

---

Siwash Lake is a powerful oasis in the wild, surrounded by wide open skies, rolling grasslands bejeweled with lakes, and fire-licked forests laced with pink wildflowers...


In this mystical setting, come riding on a beautiful horse to explore British Columbia's rugged cowboy country with a private guide.

SiwashSynergy™ with horses, our dedicated riding program, is regarded as one of the country's best — a showcase adventure activity for Destination Canada's 'Signature Experiences Collection'.

Seldom matched at other luxury guest ranches around the globe, horseback riding vacations at this resort are highly personalized.

Siwash Lake holidays feature riding to your heart's desire — for first-time beginners through to expert riders.

The emphasis is on learning, supportive and informative mentoring at all times, hands-on horsemanship, and a fun-filled focus on the magical bond between horses and humans.

Those with proven ability have the freedom to ride on their own when staying a minimum 7 nights or more at Siwash Lake.

| | | |
| --- | --- | --- |
| | | |
Adventures in the Wild
Beyond our legendary horseback riding experiences, we offer a myriad of privately guided wilderness adventures... fly fishing
,
marksmanship
,
3D cross-terrain archery
,
wilderness survival... plus you can take a private, guided hike to play in nearby waterfalls and learn about fire ecology.
You can even try some classic whitewater river rafting during your stay at Siwash Lake! At our River Outpost, do an inner tube float. Then top off your holiday with a world-class helicopter safari to the mighty Fraser Canyon for gold panning and First Nations lore.
Those guests who seek gentle wilderness pursuits on their own can practice outdoor yoga, go birding, or indulge in a relaxation massage. As well, the waters of shimmering Siwash Lake beckon for swimming, canoeing, kayaking, and stand-up paddle boarding.
And while at Siwash Lake, discover a new passion for sky watching. At our private dark sky reserve, experience our new
Siwash Star Camp™
for exclusive, luxury tenting and magnificent star gazing.

Open Air Culinary Adventures
Following a day of wilderness adventures at this luxury lodge, you will appreciate fresh, wholesome food served alfresco. The star-filled sky is the only ceiling atop the Ranch House sundeck, where our open air fine dining and lounging areas overlook the home meadow and lake beyond.

Five-star culinary fare highlights ingredients grown on the ranch and foraged from the wilds nearby. Casually elegant meals are prepared from scratch in our country kitchen.

We have a passion for bringing Nature into the eating environment and for setting a distinctive dining scene. Private dinners can be arranged at Star Camp™, where nothing stands between you and the world's clearest skies.

| | | |
| --- | --- | --- |
| | | |
Siwash Lake is our cherished wilderness hideaway. Akin to country estates of the Old West, it's your 'home away from home'. Within honey-hued log walls or white canvas beneath the stars, we invite you to experience a soul-pleasing blend of the rustic and the refined. Come, play in the wilds with us!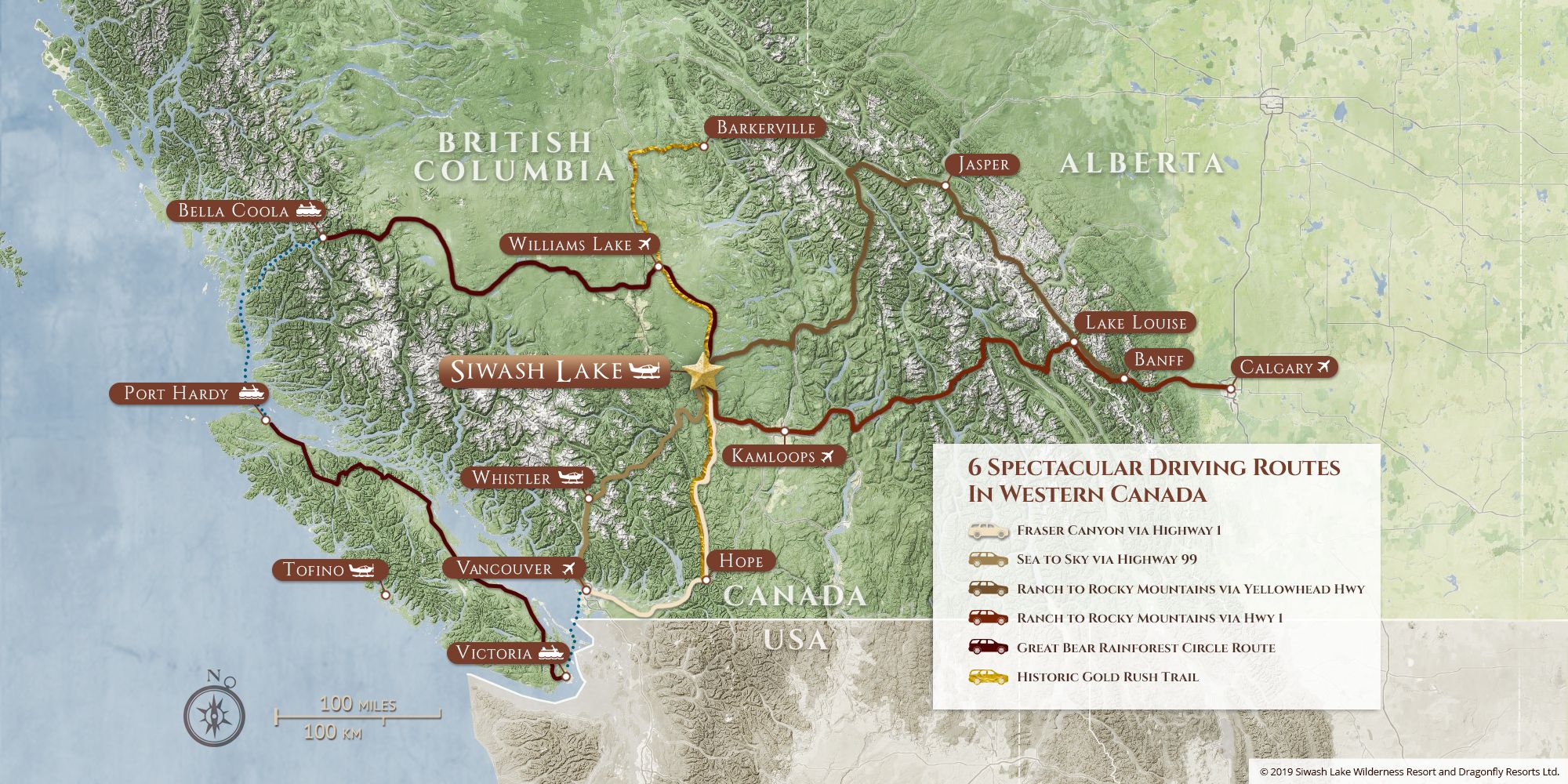 ---