Siwash Lake Dude Ranch & Luxury Wilderness Resort, BC | Rates
As a world-class, luxury wilderness lodge, Siwash Lake is an oasis within a rare and enchanting ecosystem, legendary for 5-star, ultra-private horseback riding & Canadian eco-adventures amid Nature. Our boutique-sized National Geographic honoured resort is intimate and authentic.
Your all-inclusive, Siwash luxury ranch stay includes the award-winning SiwashSynergy™ Equine Experience and a wide array of eco-friendly wilderness adventures with your own private guide. Those with proven ability may enjoy the freedom to horseback ride without a guide when staying a minimum of 7 nights.
Family owned and operated, we are fourth generation Canadian ranchers and wilderness dwellers. Our laid back western lifestyle and unpretentious luxury in the wilds has charmed a discerning, international clientele for over two decades. At Siwash, we offer a myriad of alluring adventures to satisfy all ages. The resort is designed to be your own personal wilderness hideaway where you set the pace and the mood. Every amenity, every detail, every moment is tailored to your needs.



Our Rates Include:

---

Choice of 3, 4, & 7 night packages
Authentic, off-grid accommodations with twice-daily housekeeping & luxury amenities
Morning in-room coffee & tea service, snack bar, breakfast, lunch, hors d'oeuvres & 3-course dinner
Elegant alfresco dining, featuring food grown in our ranch gardens & foraged from the wilds
Unlimited fine BC wines, premium beer & spirits, soft drinks & assorted beverages
Custom activity itineraries
Award-winning dedicated horse program
Two daily, privately guided wilderness adventures
Full use of facilities & equipment, dawn until dusk, for self-guided activities


Our carefully crafted experiences connect you with the incredible, enduring beauty & power of nature.

At Siwash, travel with meaning.
Explore within. Explore without.™
Travel back in time, transported by the rustic elegance of Siwash Lake Wilderness Resort. Siwash is beautiful, high-end and off-the-beaten-track. A wild oasis within a fire-licked forest—reconnect with yourself and your loved ones in this enchanting setting. This National Geographic Unique Lodge of the World is legendary for its authentic ambiance and personal-service excellence. With a whole host of luxury adventures at your fingertips, this unique property—rebirthed by wildfire—offers a captivating, transformational travel experience like none else.

luxury adventure travel


2019 ALL-INCLUSIVE RATES
June 15—September 14, 2019
Rates are per person


3-Night All-Inclusive Package
Friday-Monday



Adult (19 and over) *

$5,985 CAD
$4,450 USD* approx.

Youth (ages 13-18)*
$4,485 CAD
$3,400 USD* approx.
Child (ages 0-12)*
$3,885 CAD
$2,950 USD* approx.

Private & Exclusive Use*

Please call or email for 'Buyout' custom pricing


4-Night All-Inclusive Package
Monday-Friday


Adult*

$7,980 CAD
$6,000 USD* approx.

Youth (ages 13-18)*
$5,980 CAD
$4,550 USD approx.
Child ages 0-18*
$5,180 CAD
$3,900 USD* approx.

Private & Exclusive Use*
Please call or email for 'Buyout' custom pricing


7-Night All-Inclusive Package
Monday-Monday & Friday-Friday



Adult*

$13,265 CAD
$9,995 USD* approx.

Youth (ages 13-18)*
$9765 CAD
$7,400 USD approx.
Child ages 0-18*
$8,365 CAD
$6,350 USD* approx

Private & Exclusive Use*

Please call or email for 'Buyout' custom pricing

*Minimum Double Adult Occupancy Pricing applies throughout the season
*Minimum Family Occupancy applies in peak periods
*Family Pricing is available with youth and children's rates applicable when sharing a family size, two-room suite (max. capacity 5) with a minimum of two adults
*Resort 'Buyout' Capacity for families or couples is 1-16 guests; for guests staying in single rooms, capacity is 1-8 guests
*U.S. Dollar Pricing is approximate, based on the current rate of exchange & is subject to fluctuation; bookings are billed in CAD.



TRAVEL OPTIONS
Float Plane Direct from Vancouver
Return flights between Vancouver Airport YVR river terminal and Siwash remote float plane base (1½ hour direct flight) *30lbs. luggage allotment per person.

*Please inquire for private float plane charter flights to/from Seattle, Whistler, and Jasper.



Williams Lake Regional Airport
Commercial airline afternoon flight arrivals and departures coincide with Siwash check-in and check out times. The trip from YWL to Siwash is an easy, scenic 2 hour drive.

Pacific Coastal Airline
National Car Rental is located at YWL

Self-Drive
Siwash is located on the Vancouver-Whistler-Jasper-Banff loop, midway between the Pacific Coast and the Rocky Mountains... 2 hours from Williams Lake YWL; 2.5 hours from Kamloops YKA; 4 hours from Whistler; 5 hours from Jasper; 6 hours from Vancouver YVR.

Complimentary parking


Private Chauffeur Service
YVR Vancouver International airport to Siwash (5-6 scenic hours).
Jasper to Siwash (5-6 scenic hours).


*Please inquire for chauffeur service between Siwash, Seattle and Whistler

CONDITIONS & RATE EXCLUSIONS
Overnight stays at Siwash Star Camp™ are optional and availability is subject to weather and other conditions at the discretion of Siwash management. If this experience is not available during your stay, there will be no refunds or substitutions. Unless otherwise specified during the booking process, all-inclusive rates posted above do not include reserve wines, off-site excursions, helicopter adventures, private float plane charters, airport transfers, wellness services, applicable taxes, resort fee and gratuities. Please double check
Policies
for details and cancellation policy.
Rates are posted per person in Canadian Dollars (CAD) and are subject to change. The rates shown in United States Dollars (USD) are approximate.
USD rates are subject to currency fluctuations. For ease of conversion, bookings will be billed in CAD. For the most up-to-date rate of exchange, please refer to the Currency Converter.
Inquire Now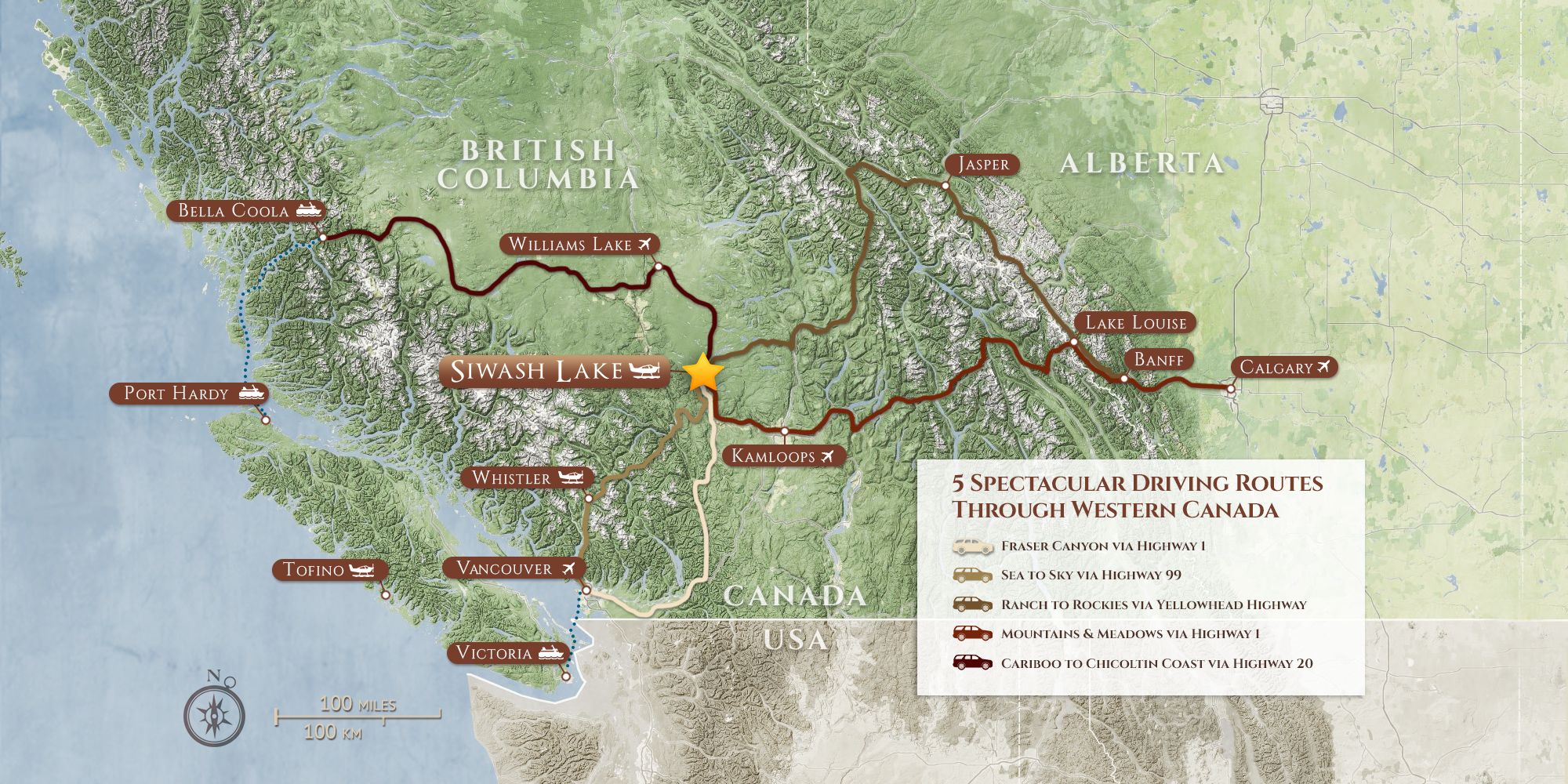 ---